Description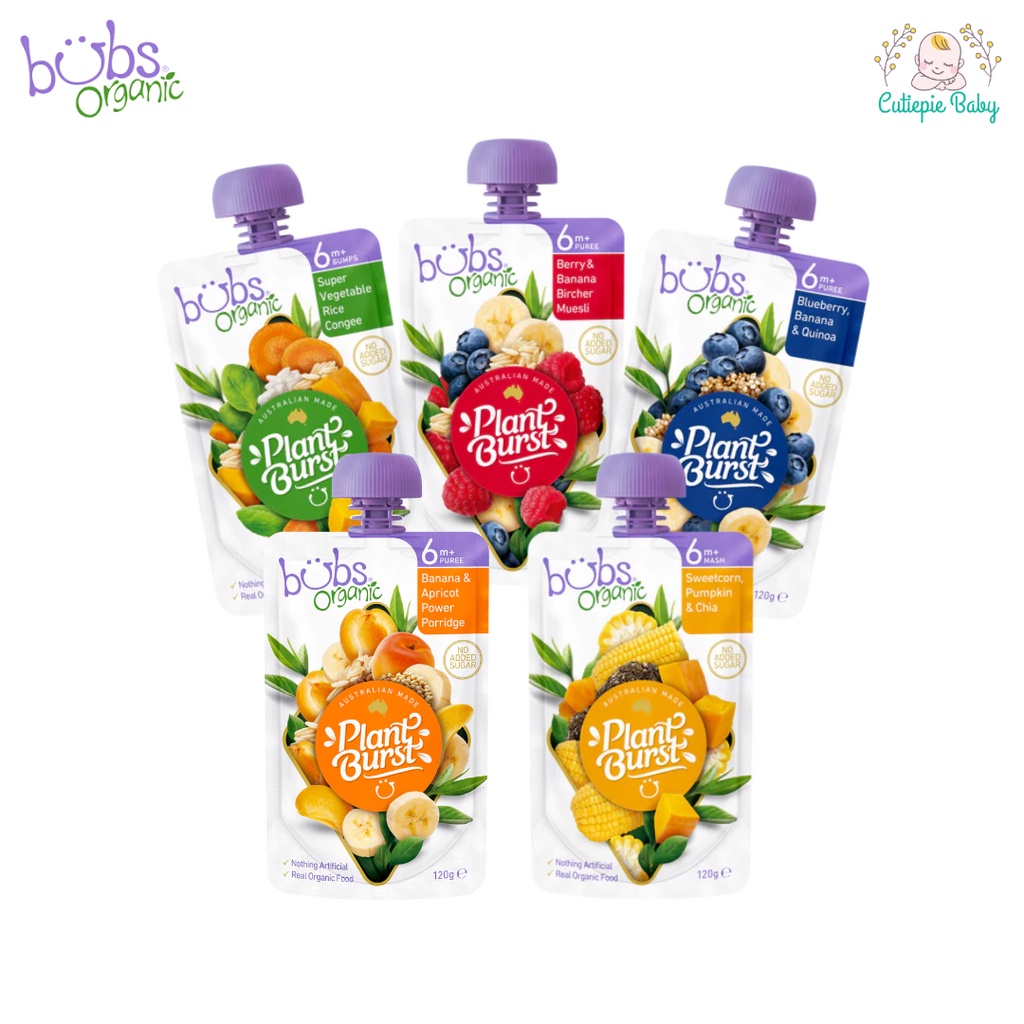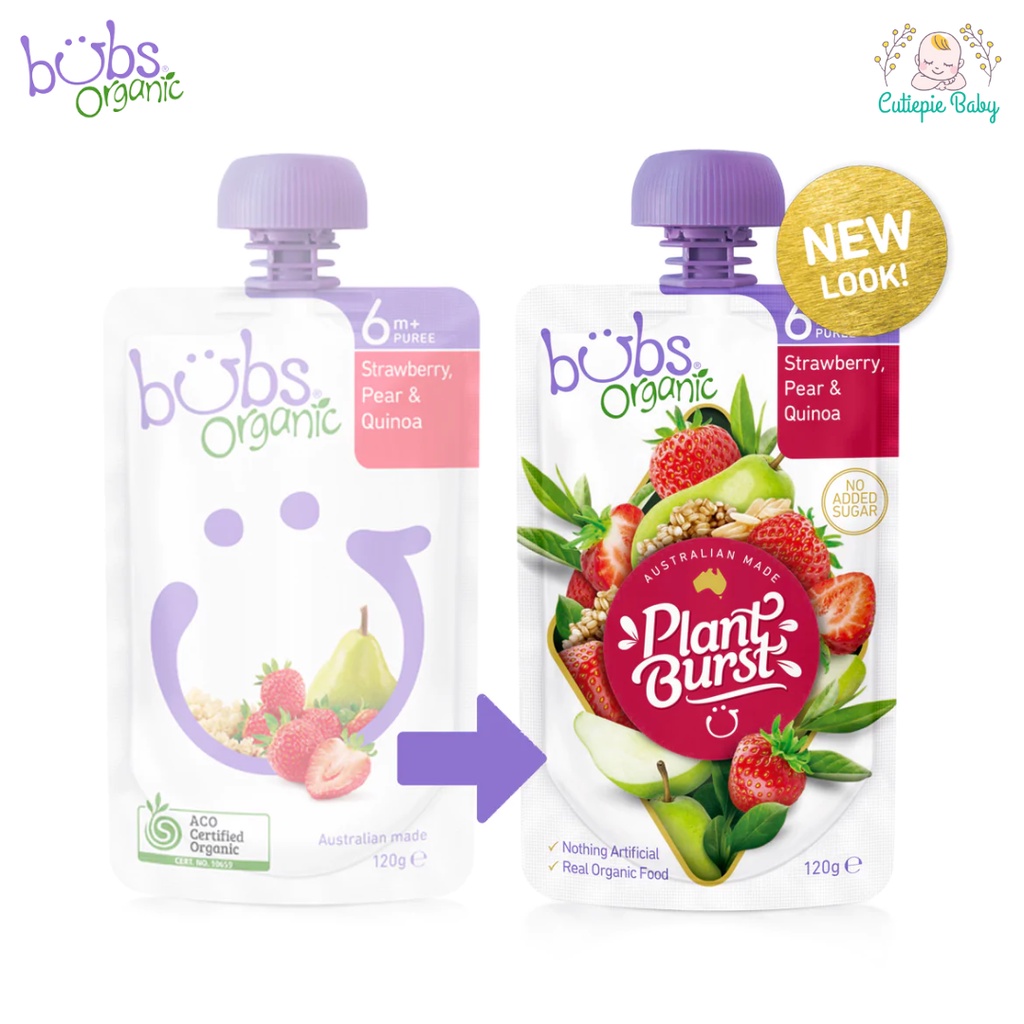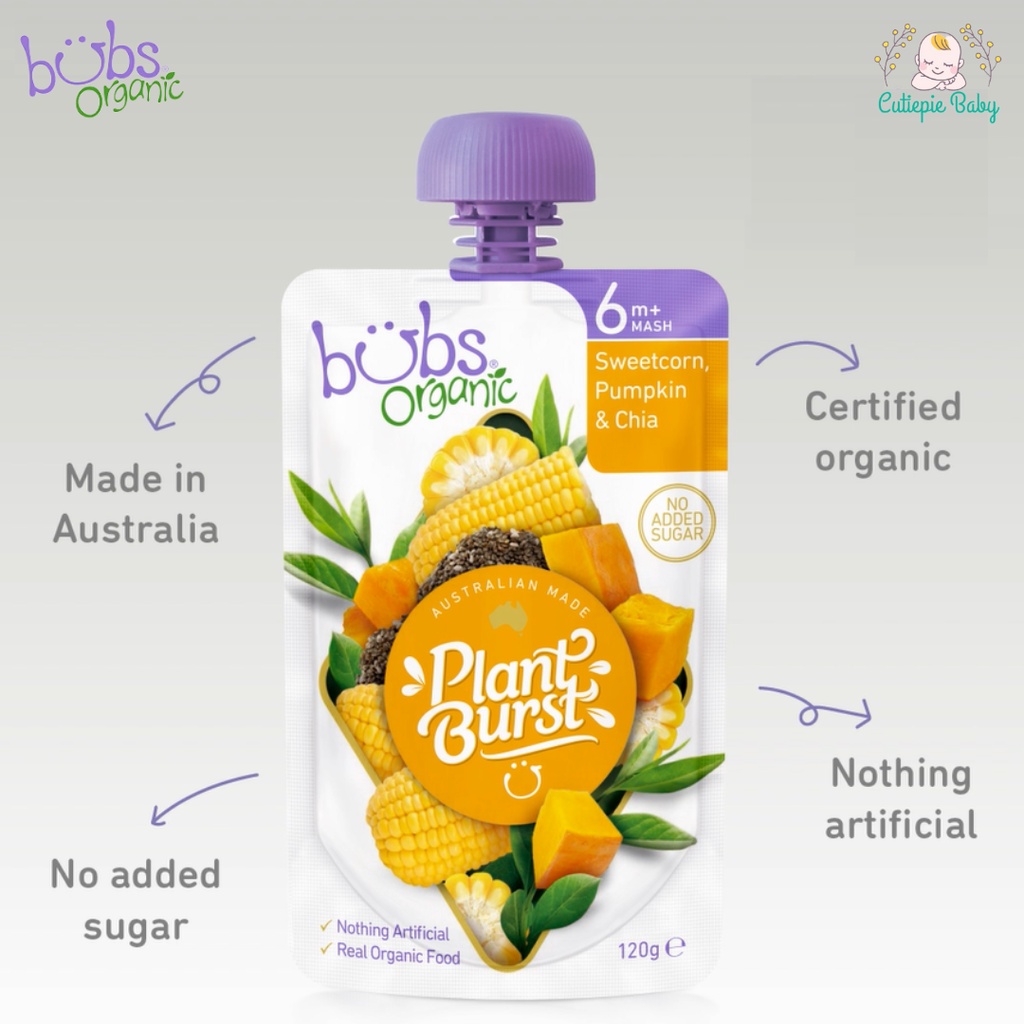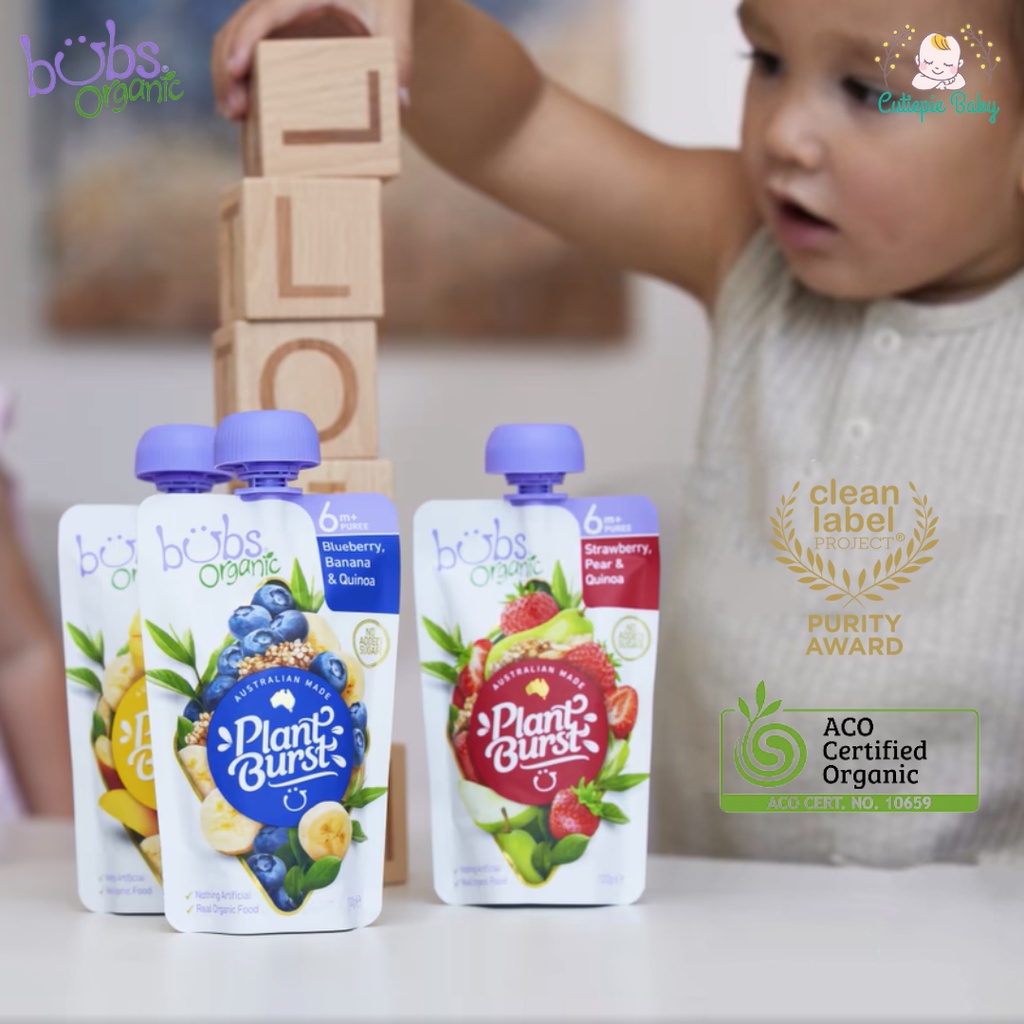 Store in the pantry. Serve at room temperature, chilled or warm by standing pouch in hot water. Do not microwave pouch. Shake and squeeze into a bowl or spoon. Always check the temperature before serving. Once open, reseal and keep refrigerated for up to 48 hours.

Bubs organic premium baby meals are bursting with certified organic ingredients to nourish your little one. No nasties. No GMOs. No artificial flavours or preservatives.

Not recommended for infants under 6 months. Do not use this product if the pouch appears unusually inflated with air. Keep cap out of reach of small children.

Bubs® Organic Berry and Banana Bircher Muesli
Brighten up bubs breakfast with this scrummy blend of organic berries and banana, mixed with four wholesome grains: quinoa, millet, brown rice and flaxseed. This convenient pouch of bircher muesli is a great source of healthy oils and essential nutrients for babys growth and development. Great tasting nutrition for even the busiest of mornings.

Bubs® Organic Sweetcorn, Pumpkin and Chia
Take the next step on your bubs food adventure. This thick and delicious blend of organic pumpkin and sweetcorn is combined with chia seeds to give your baby a dose of vital omega-3. All in a convenient pouch for your busy days exploring the world together!

Bubs® Organic Super Vegetable and Rice Congee
Weve blended yummy and wholesome organic farm vegetables with rice congee to create a super pouch of deliciousness for your little one. Bubs Organic Super Vegetable Rice Congee is a creamy porridge enriched with nutritious vegetables to create a meal that encourages great digestion and healthy development for growing bubs.

Bubs® Organic Blueberry, Banana and Quinoa
Yummy blueberries and banana are enriched with protein-packed super grain quinoa in our bestselling product. Bubs cant get enough of this magical mix bursting with vitamins and antioxidants that give your baby the energy they need to play, grow, learn and explore both at home and out-and-about.

Bubs® Organic Banana and Apricot Power Porridge
Give your bub something to smile about with this powerful punch of fruit combined with four ancient super grains: organic amaranth, flaxseed, brown rice and millet. Banana and apricot create a natural sweetness, while gluten-free amaranth provides a toasty flavour in this delicious ready-to-eat porridge thats perfect for crazy days and lazy days.
Reviews (0)
view all
back