Price

RM65.90

RM109.90

Brand
Chicco
Size (L x W x H)
15 cm x 15 cm x 23 cm
Reward Points
66
Points Needed

6590

Availability
7
Quantity
Description
Chicco Toy 2 in 1 Transform-A-Ball ECO+ From 12-36 months

Description
Build the ball or transform it into whatever you want!
2 in 1 Transform-a-Ball is a smart and fun toy that stimulates toddlers' logical association skills, creativity, and fantasy, all in just one toy!

Create a ball: slot together all the 10 coloured pieces to make a real rolling ball. Your child will have fun making it roll round and crawling after it!
Build your favourite character: unleash your creativity and build new characters over again.
Transform-a-Ball makes amusing creative experiences into fundamental cognitive achievements... and it's not over yet:

2in1 Transform-a-Ball is a toy made of 80% recycled plastic, with a recyclable packaging. It is part of the Chicco

ECO+, our Made in Italy collection of sustainable toys that represents our commitment to act responsibly in respect of children and the environment in which they will grow up, by developing products using less fossil resources, contributing to reduce the plastic waste problem.

ECO+ toys has the exact same high quality standards as any other Chicco product, both in terms of playability and product safety.

- Suitable from 12-36m
- It is made of 10 colourful slices to assemble together to create the characters they want.
- Rebuild the ball in the correct chromatic order and make it roll.
- It stimulates childrens creativity and manual skills.
- Made of 80% recycled plastic from industrial residues.
- The packaging is recyclable with plastic parts reduced to a minimum.
- Product Made in Italy.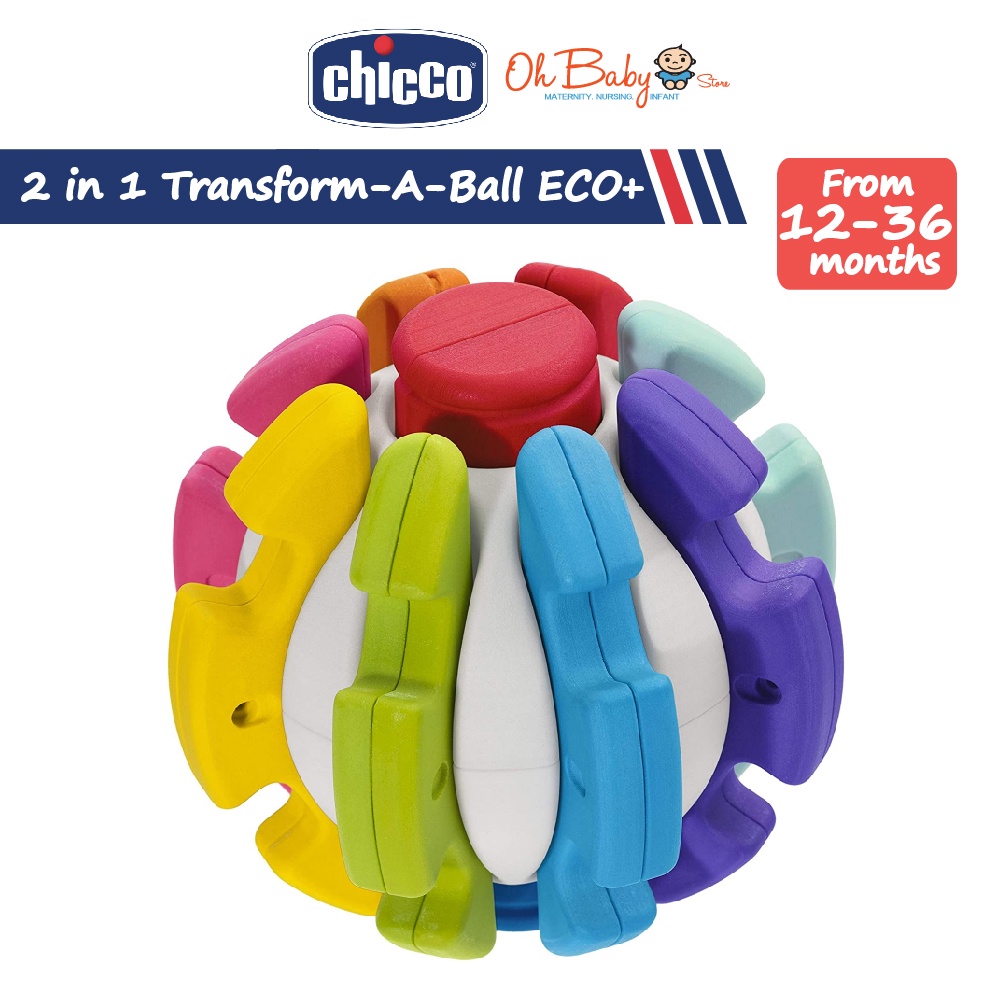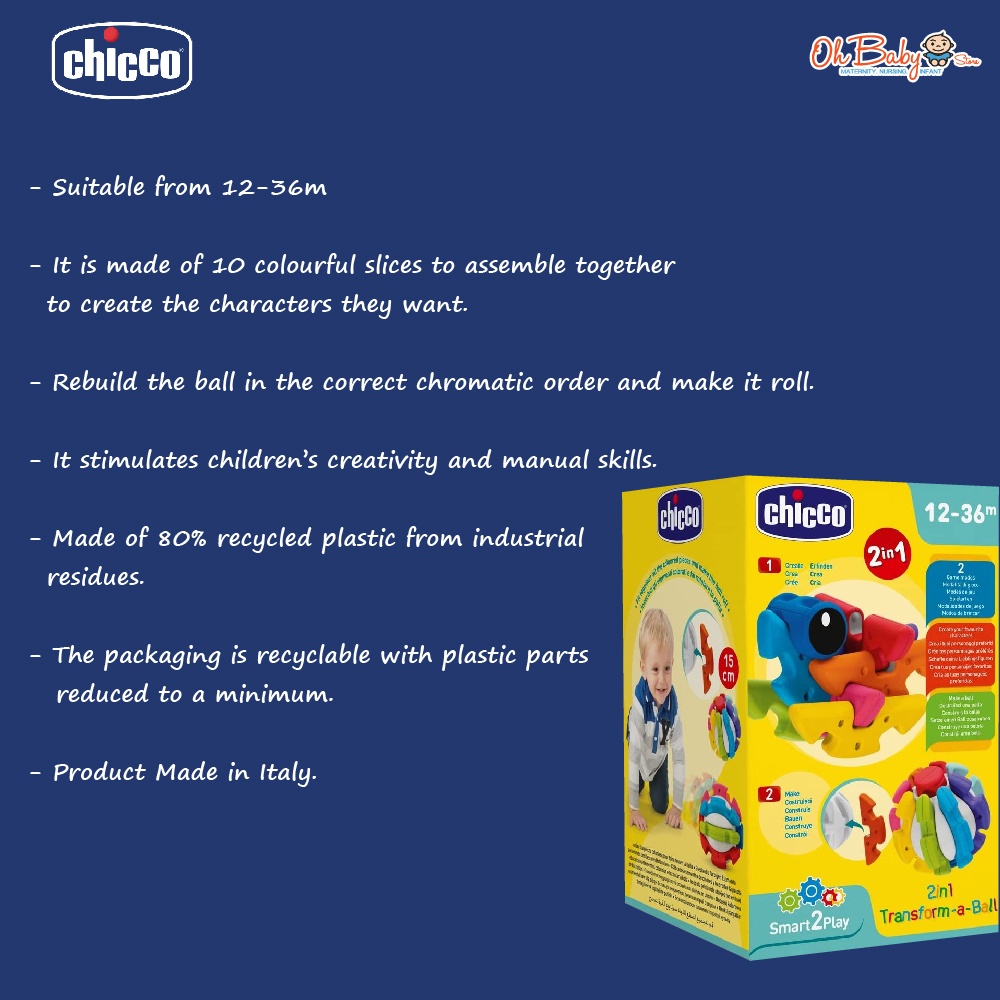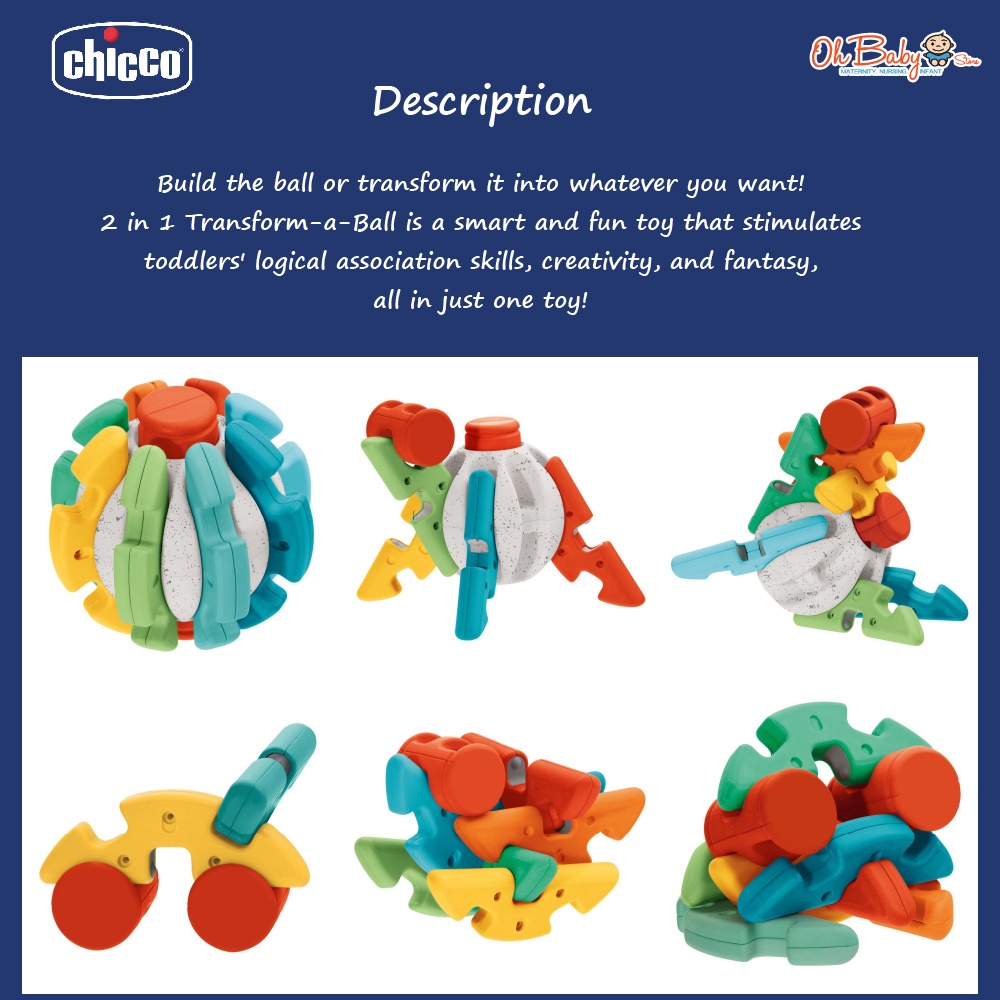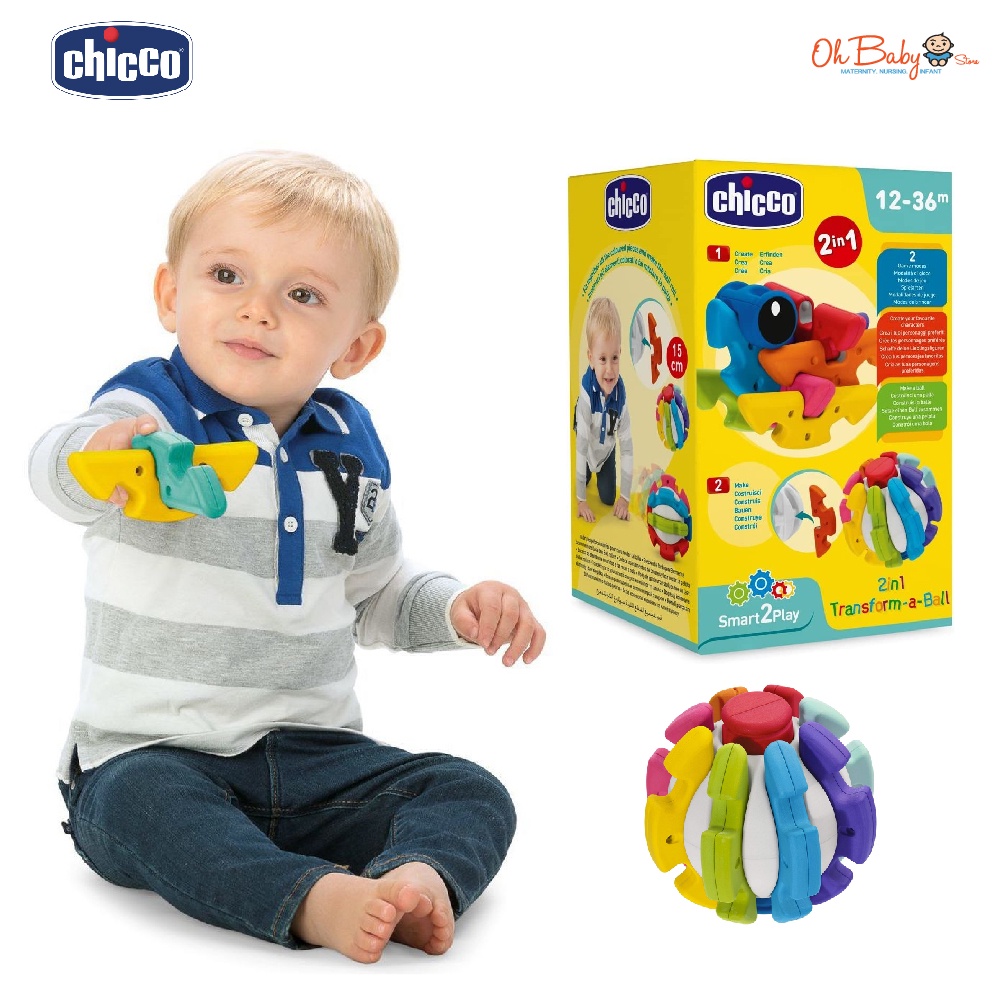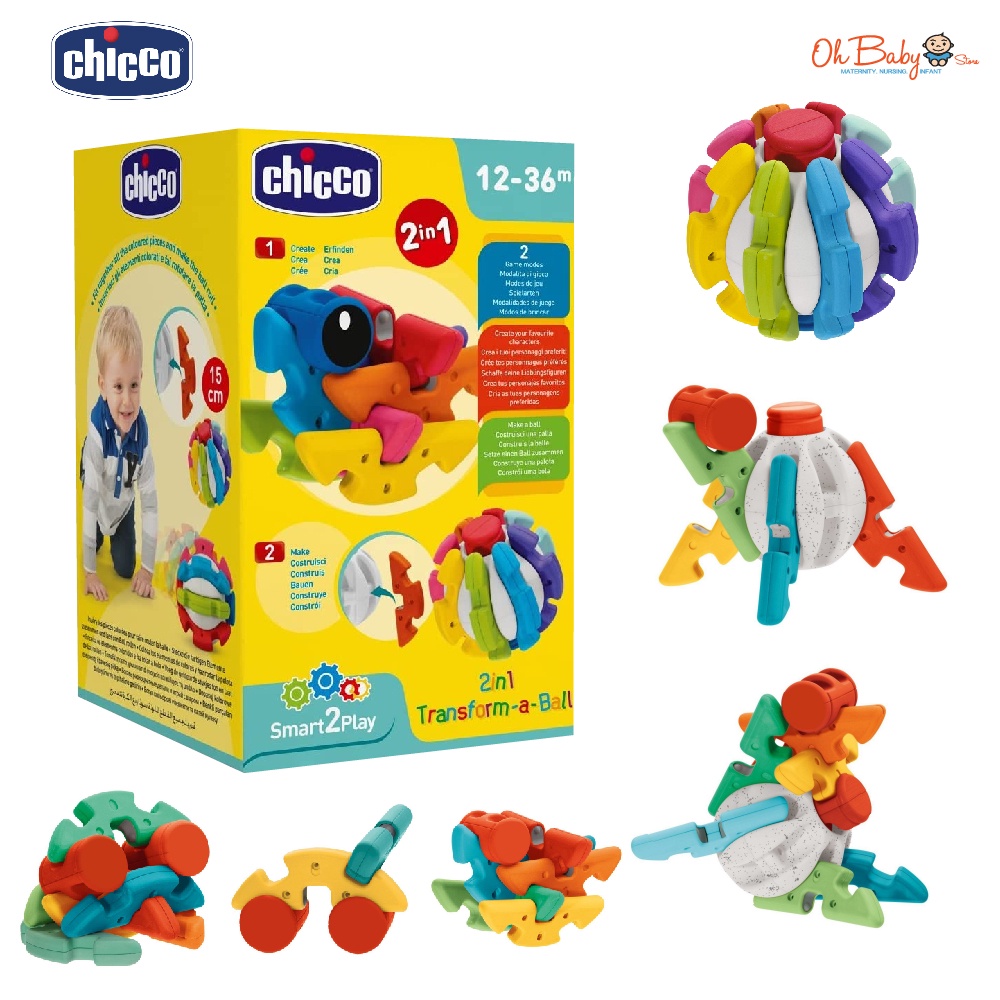 Reviews (0)
view all
back
What's in the box
1 x Chicco Toy 2 in 1 Transform-A-Ball ECO+ From 12-36 months