Price

RM89.20

Brand
Dr. Ato
Size (L x W x H)
4 cm x 8 cm x 19 cm
Availability
10
Shipping Fee
Quantity
Description
Highlight
* Dr Ato No.7 Ultra Rescue Cica Lotion is for extremely dry and damaged skin caused by external stimulus to be repaired. Cica care and quintuple multi-ceramide keep weary skin healthy.
* FEATURE : Cica care soothes irritated, weary skin, and quintuple multi-ceramide keeps the skin barrier healthy.
* CENTELLA ASIATICA EXTRACT : Centella asiatica extract contains Triterpenoids component that has an anti-inflammmatory and recovery effect
* FIVE-CERAMIDE : Moisturizing and calming the tired skin by containing a lot of lipid ingredients and beta-glucan
DERMA TESTED : As a result of German Derma Test, skin low irritation verification, Certified as the Excellent 5 Stars, the Highest Level
* ALLEGEN FREE : Using wrong fragrance is one the biggest factors causing atopy disease. In this regard, EWG grade 1-2 natural ingredients can be ingredients that may cause allergy. Dr.ato 3,5,7 considered delicate and sensitive skin one more time by using the fragrance of Allergen-free prescription not containing 26 kinds of ingredients that may cause allergy as designated by EU.
* Dr Ato has been awarded six times of the Korea 's Most Beloved Brand Grand Prize, which selected by the people every year.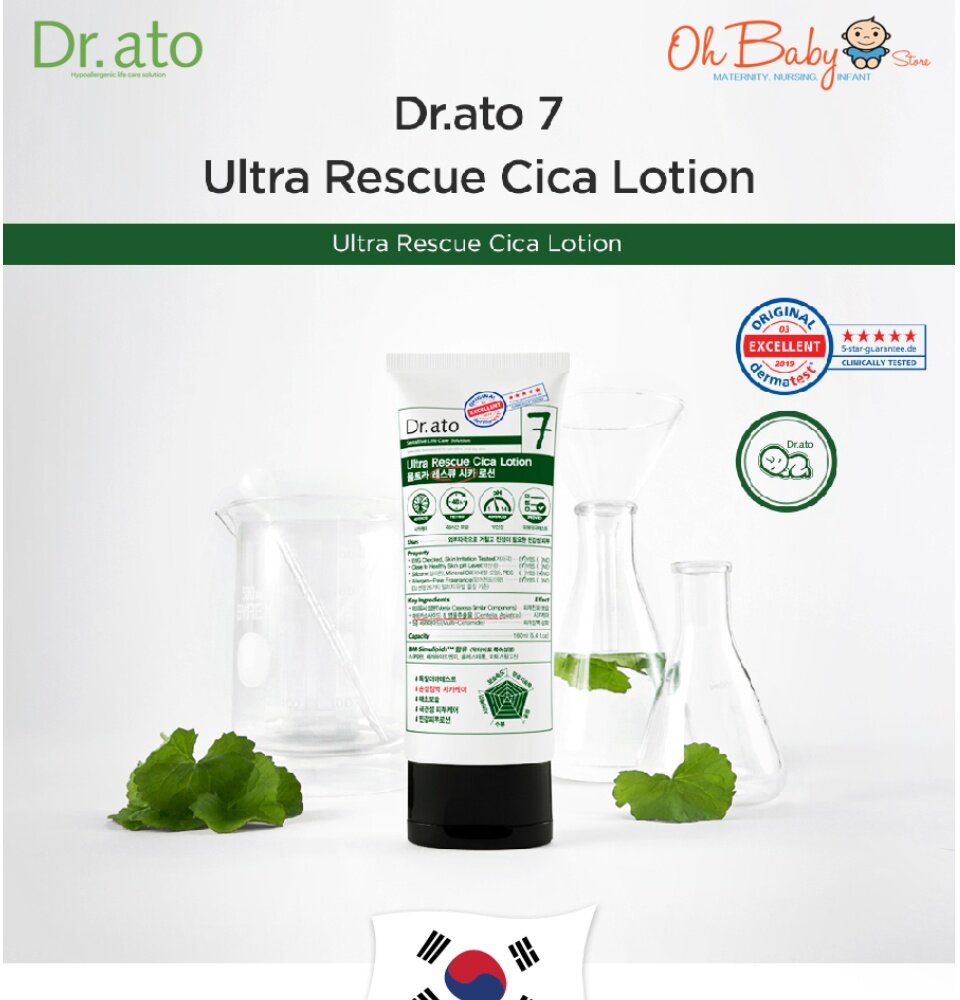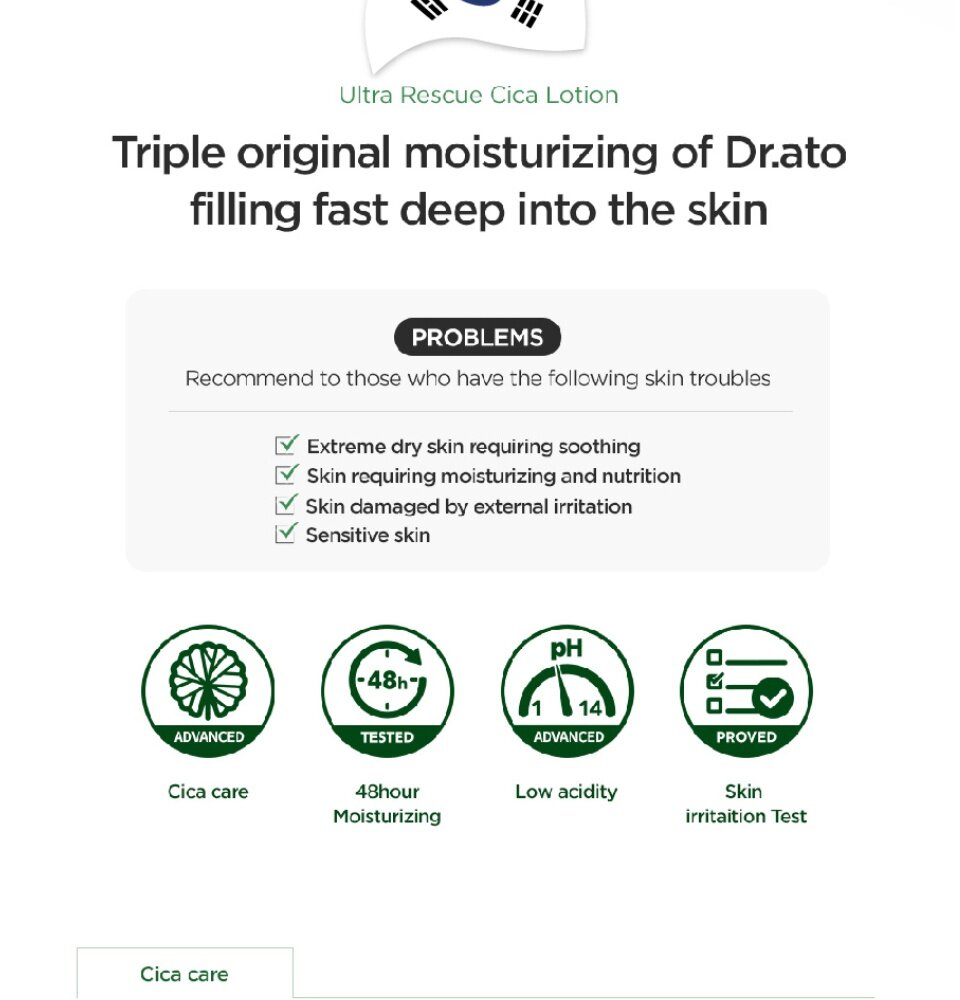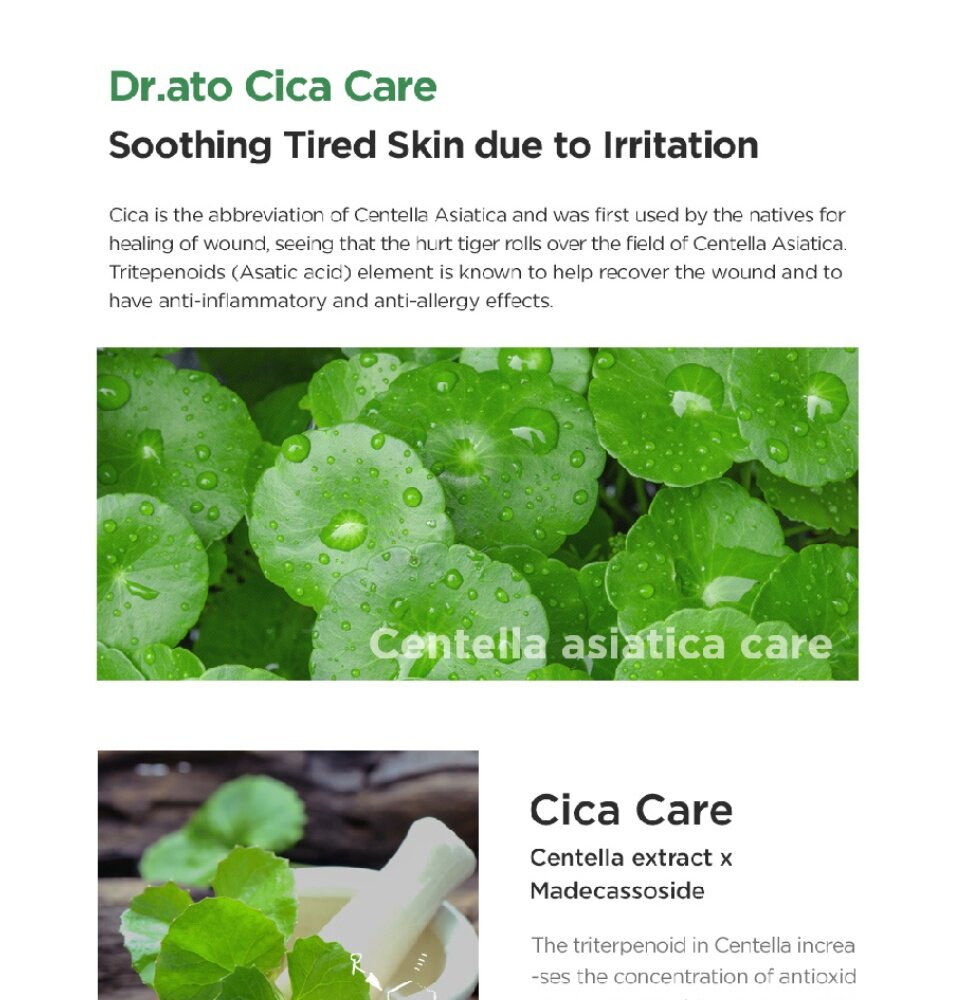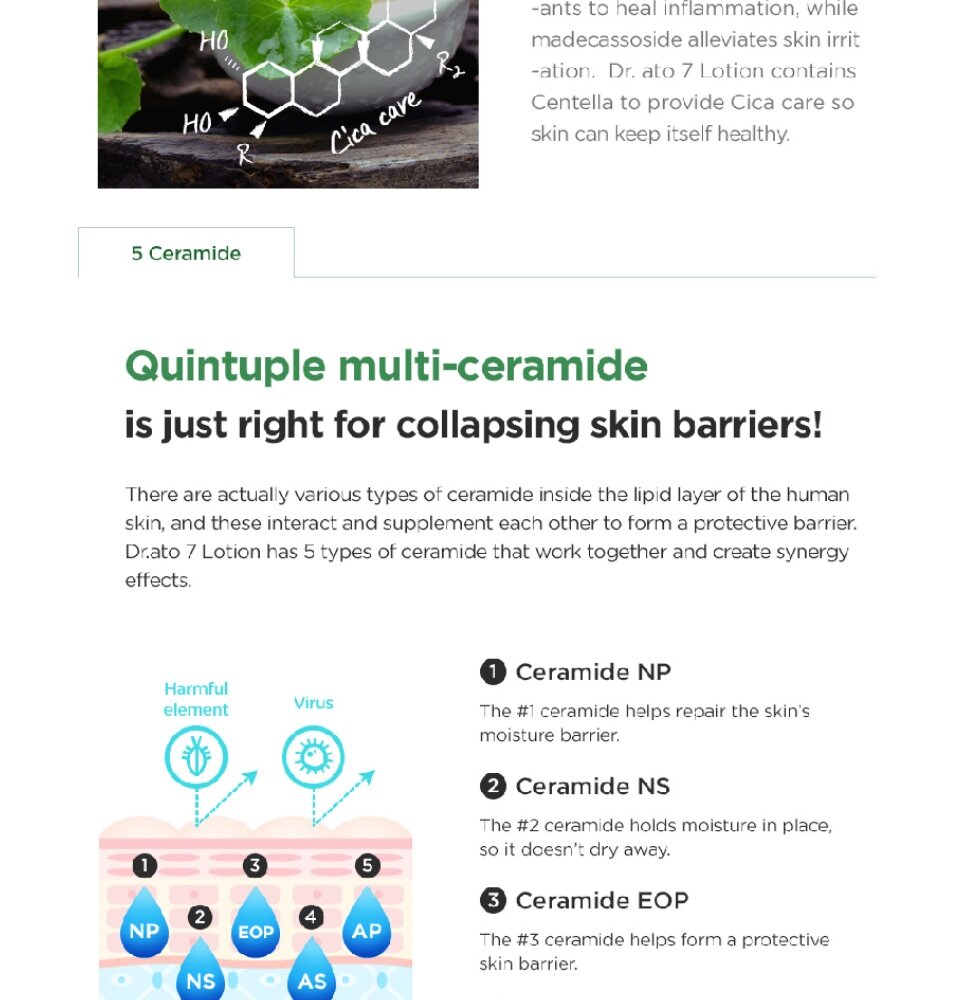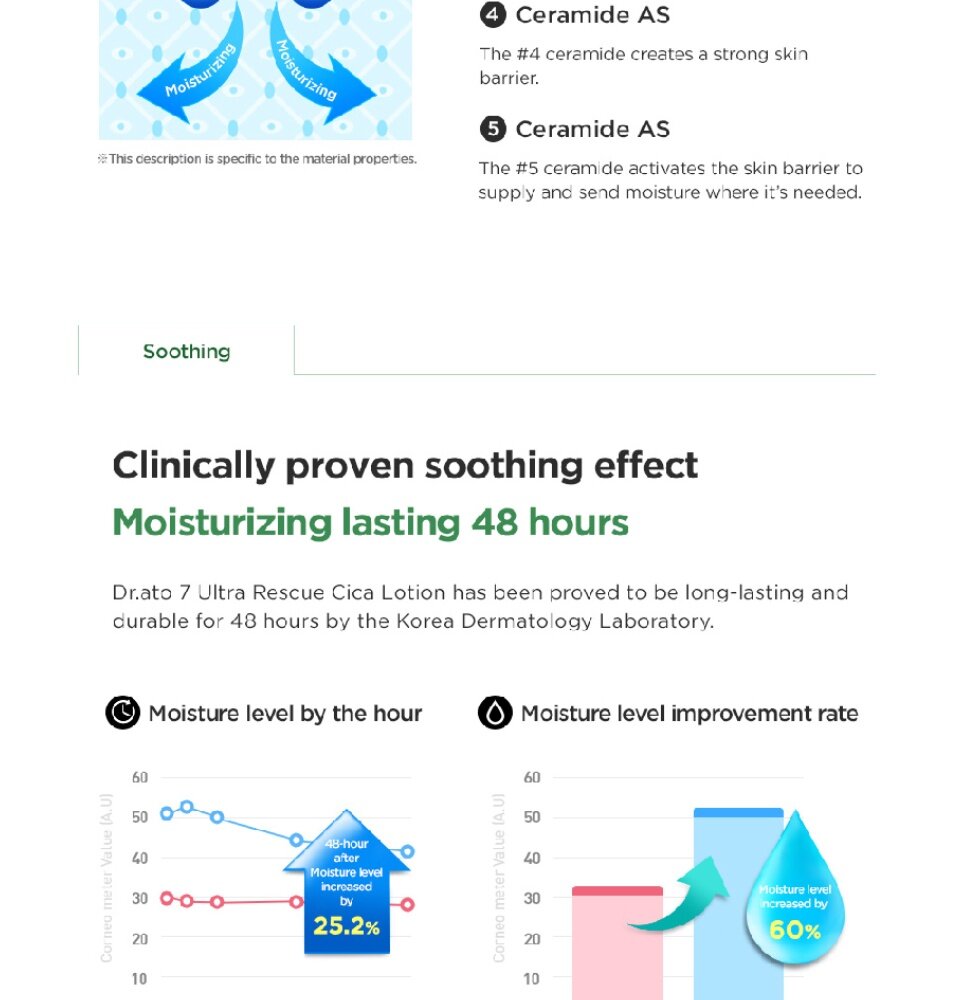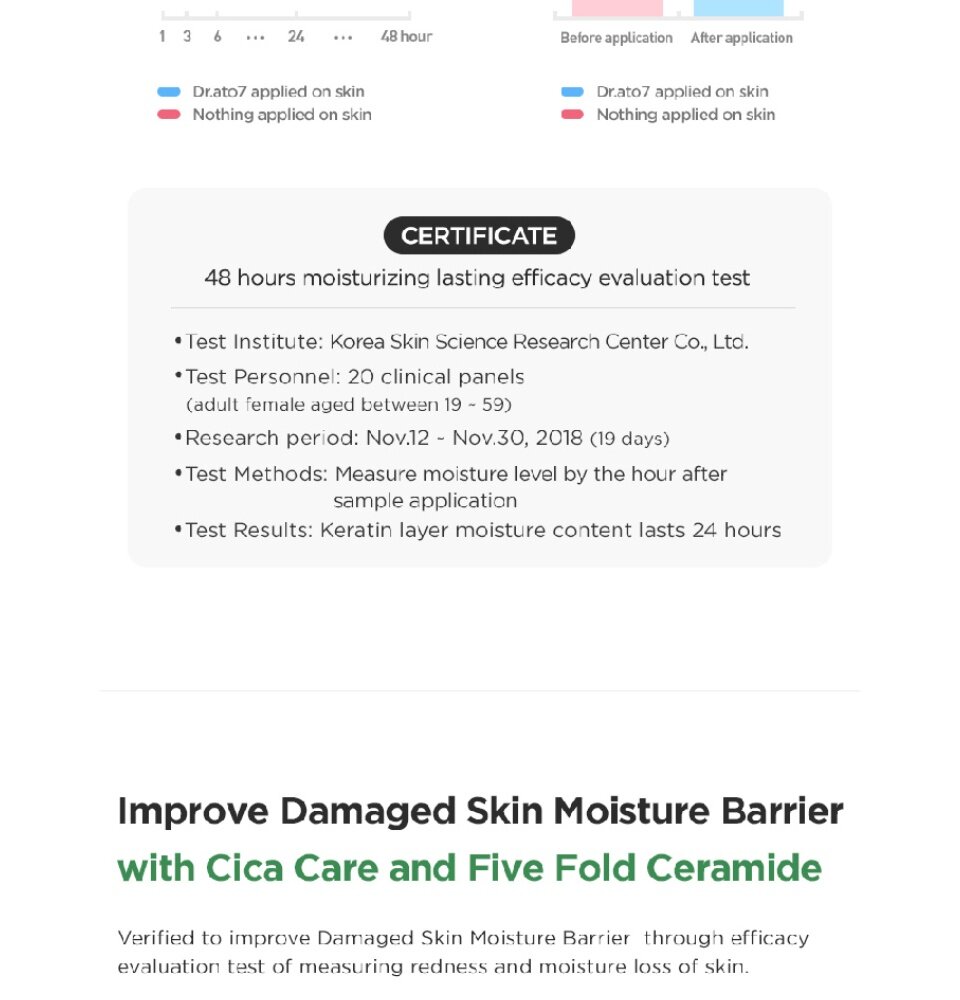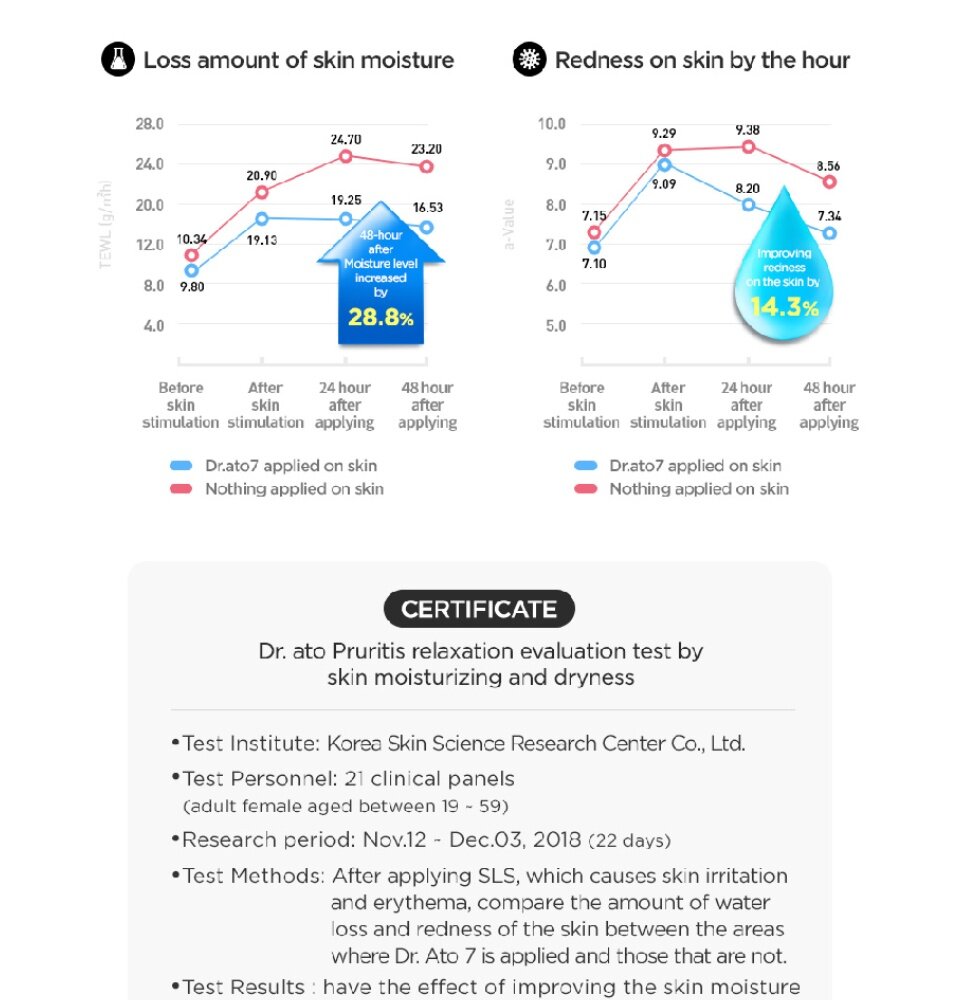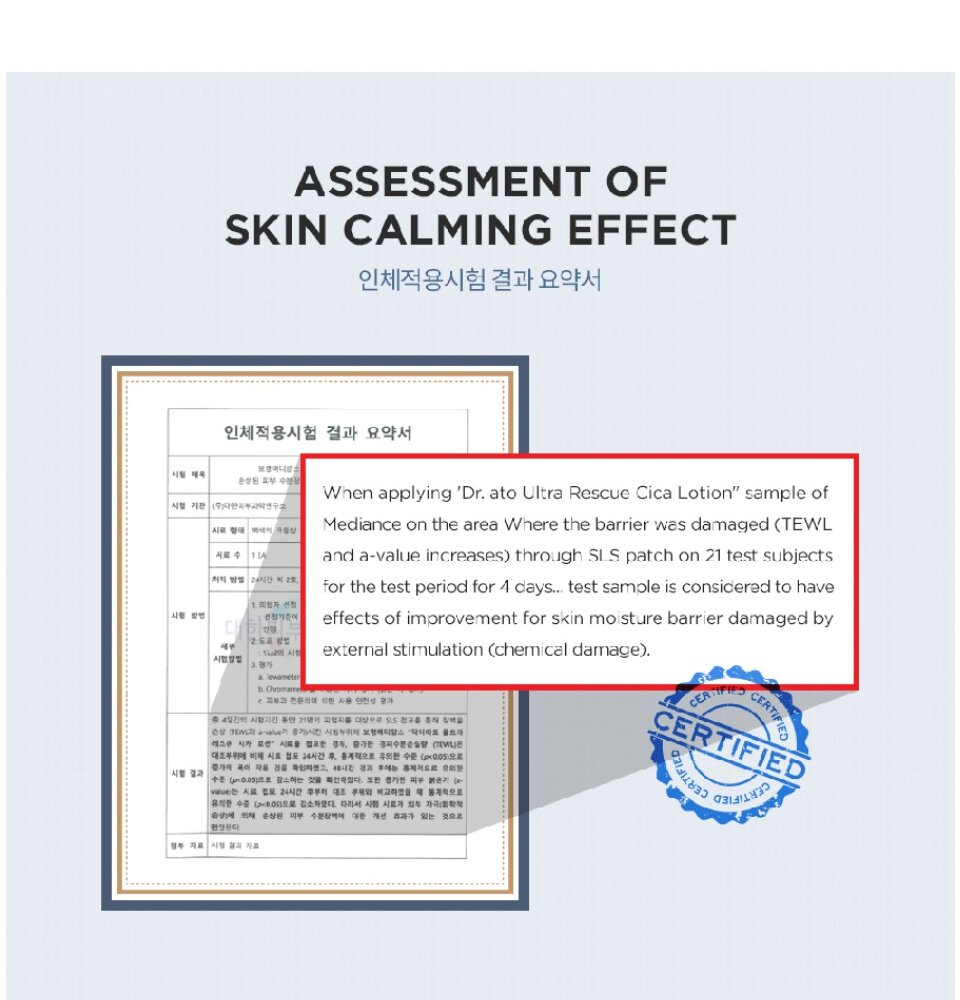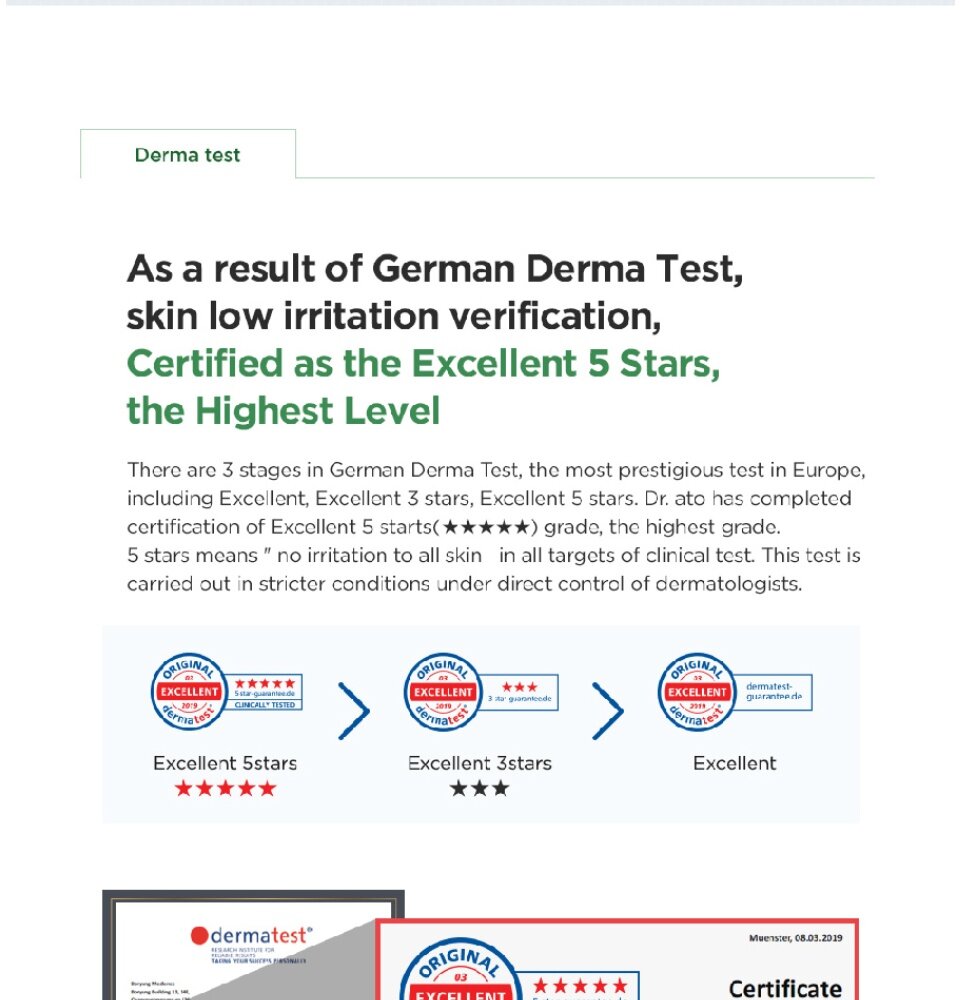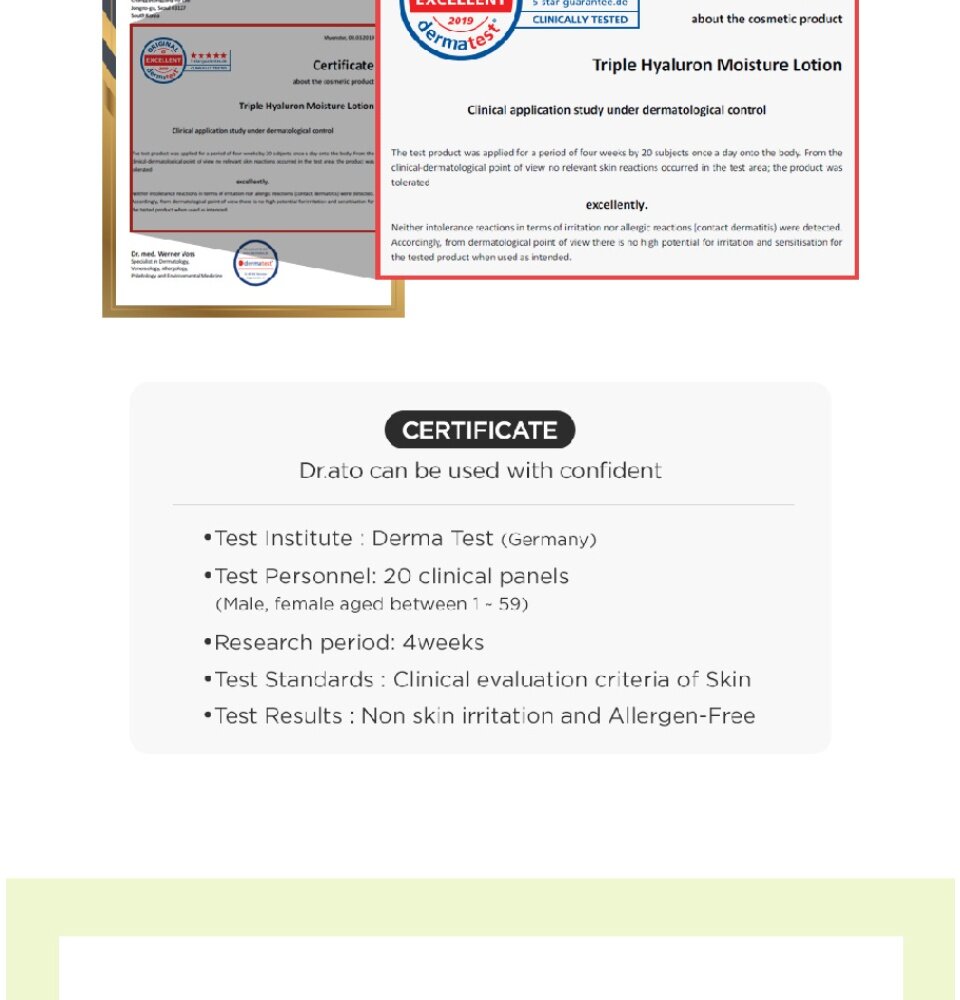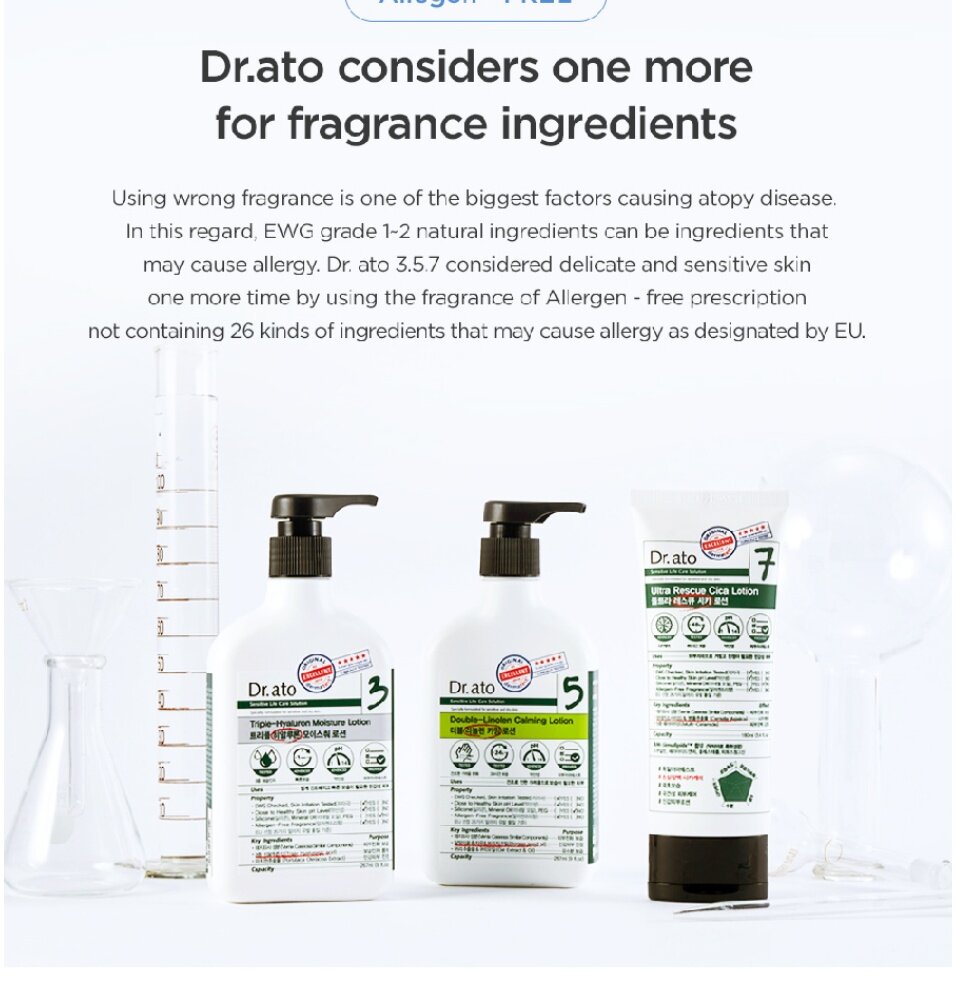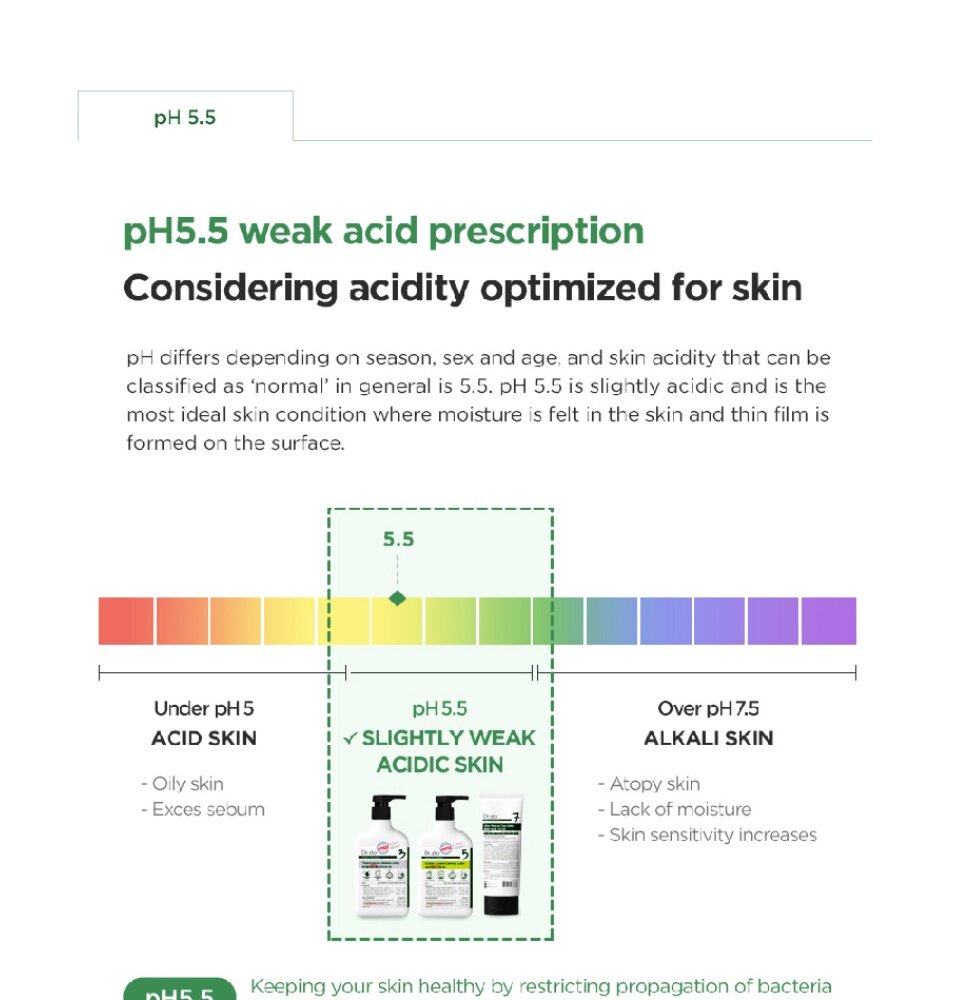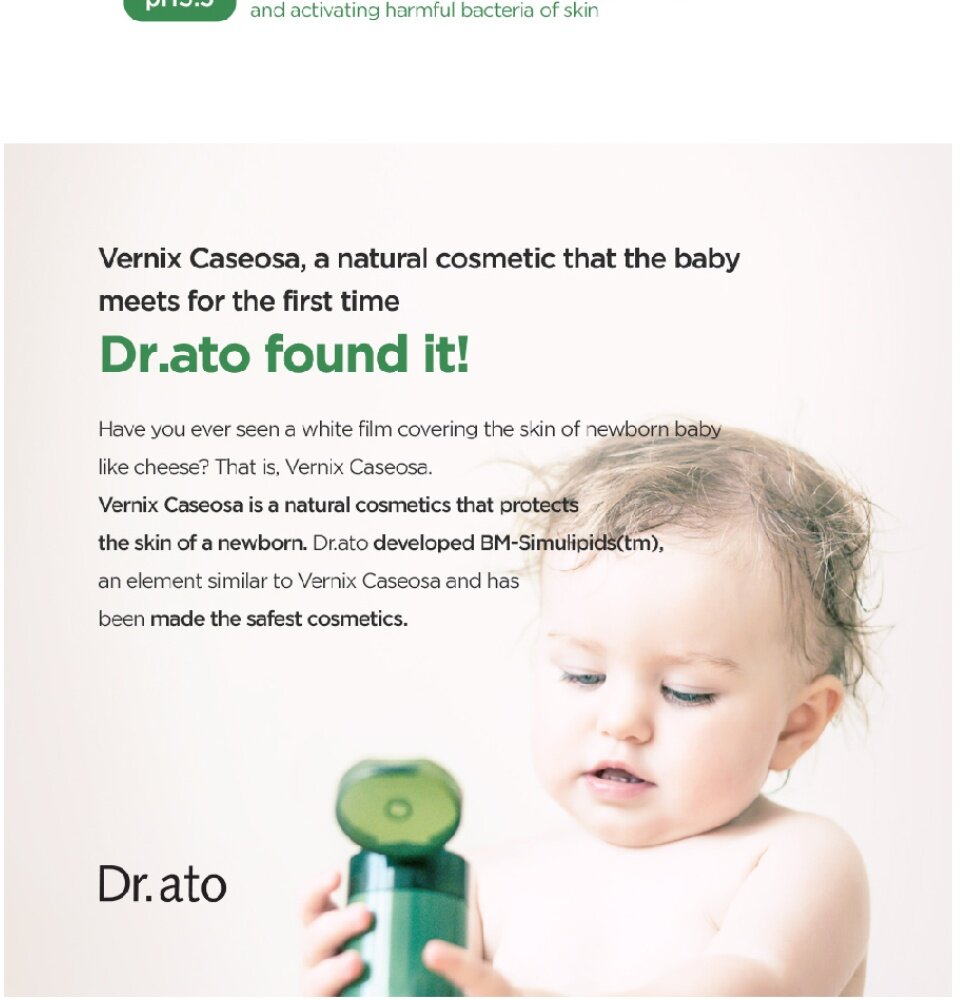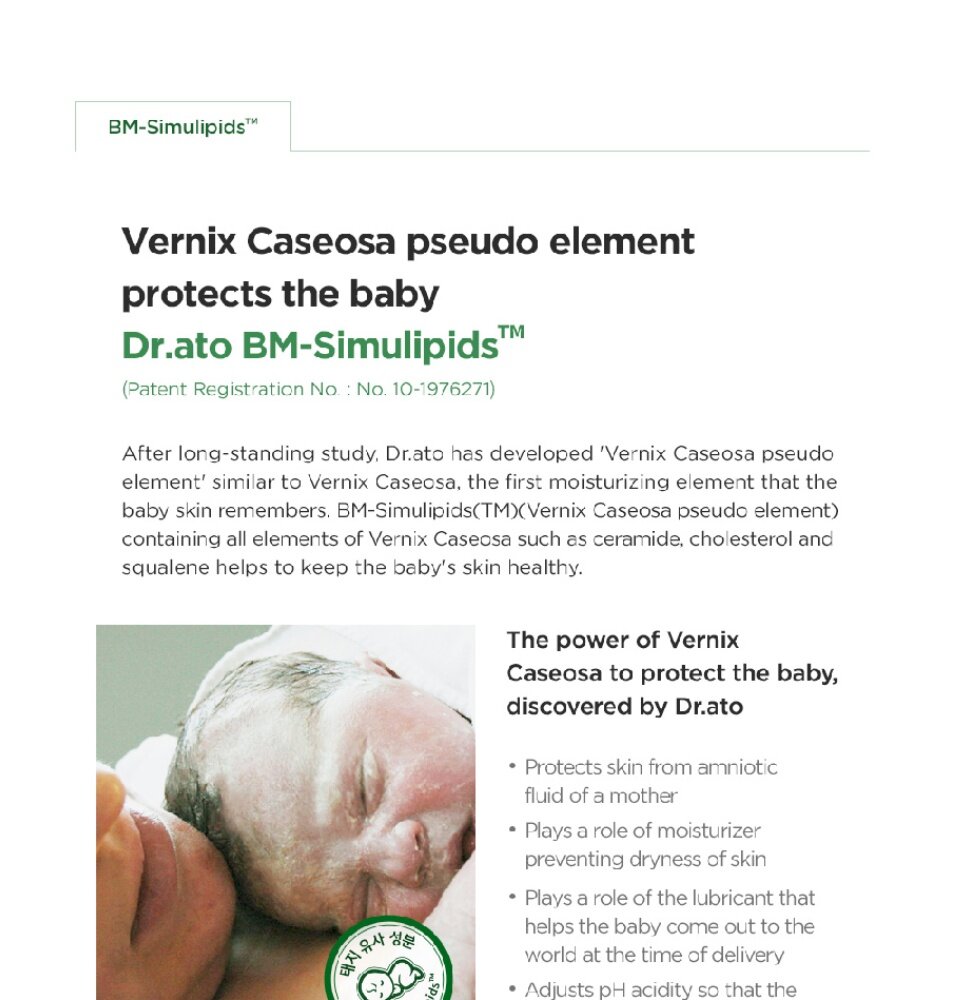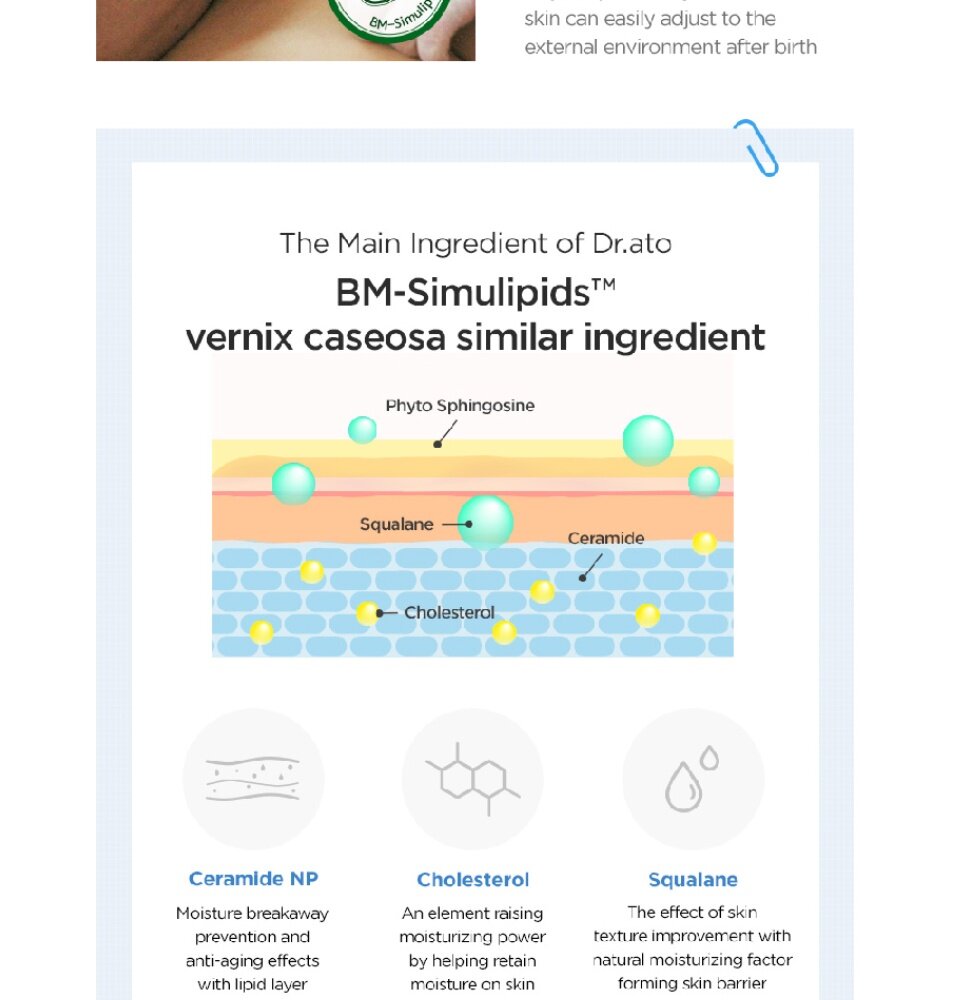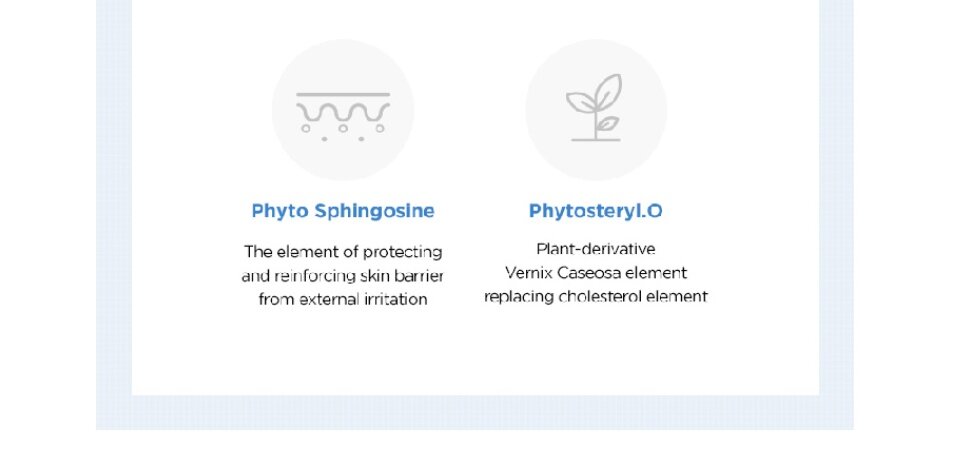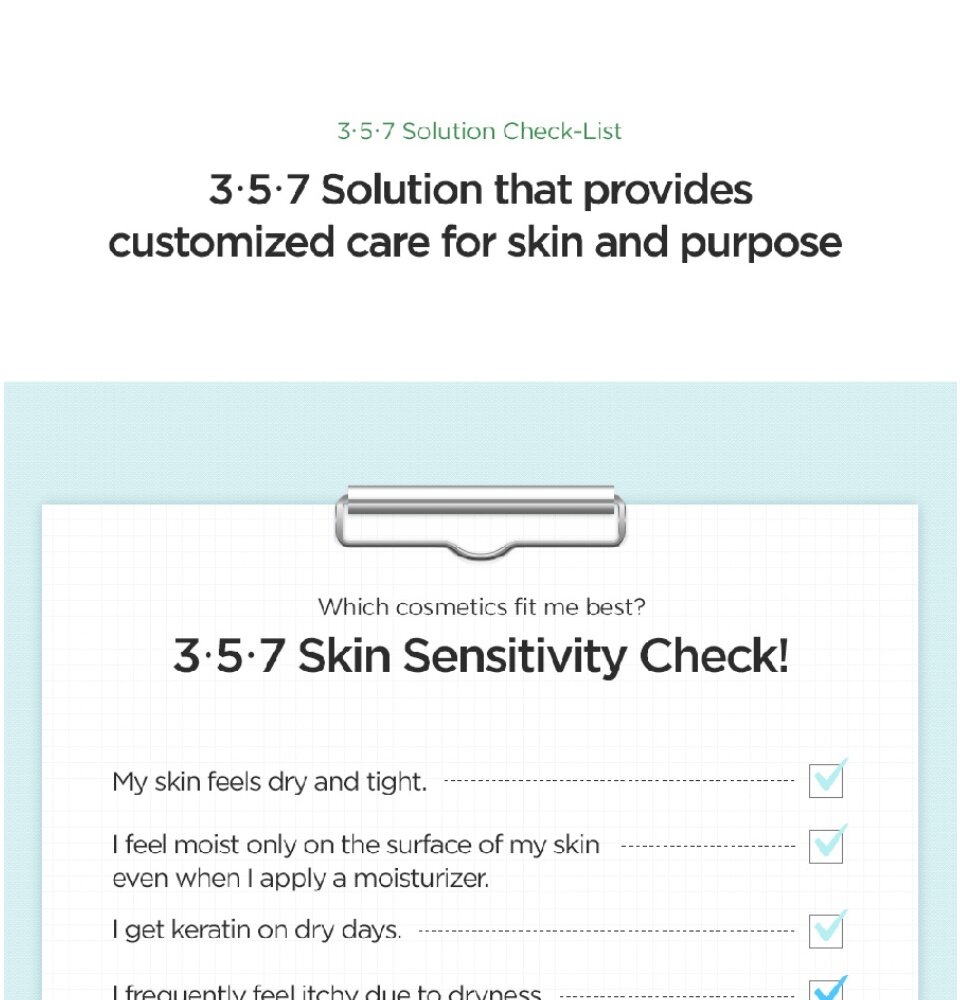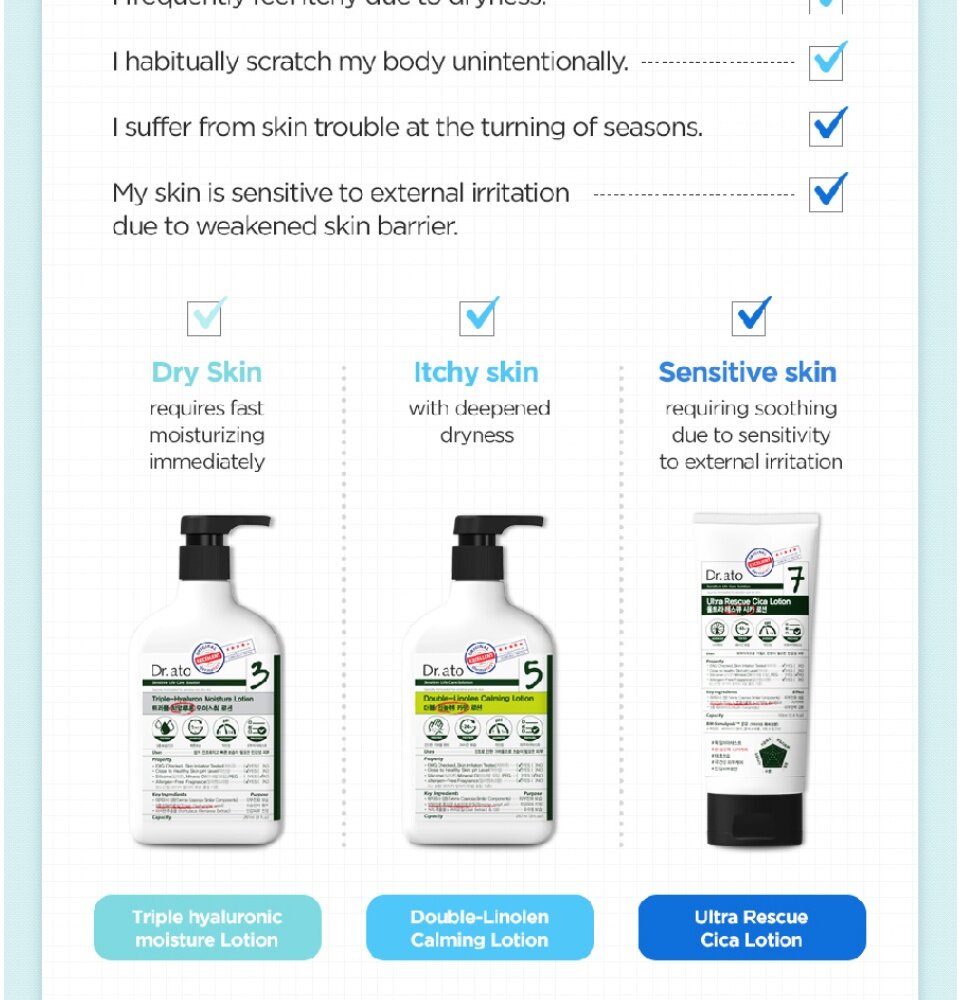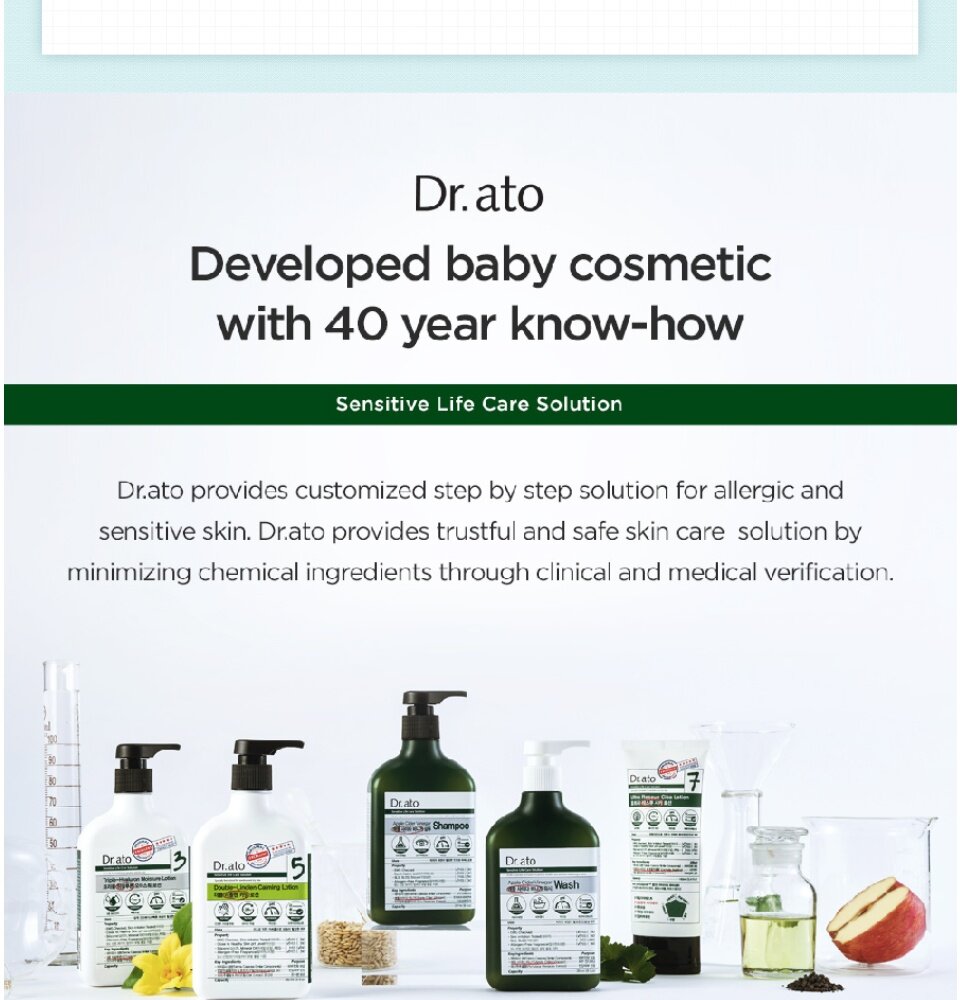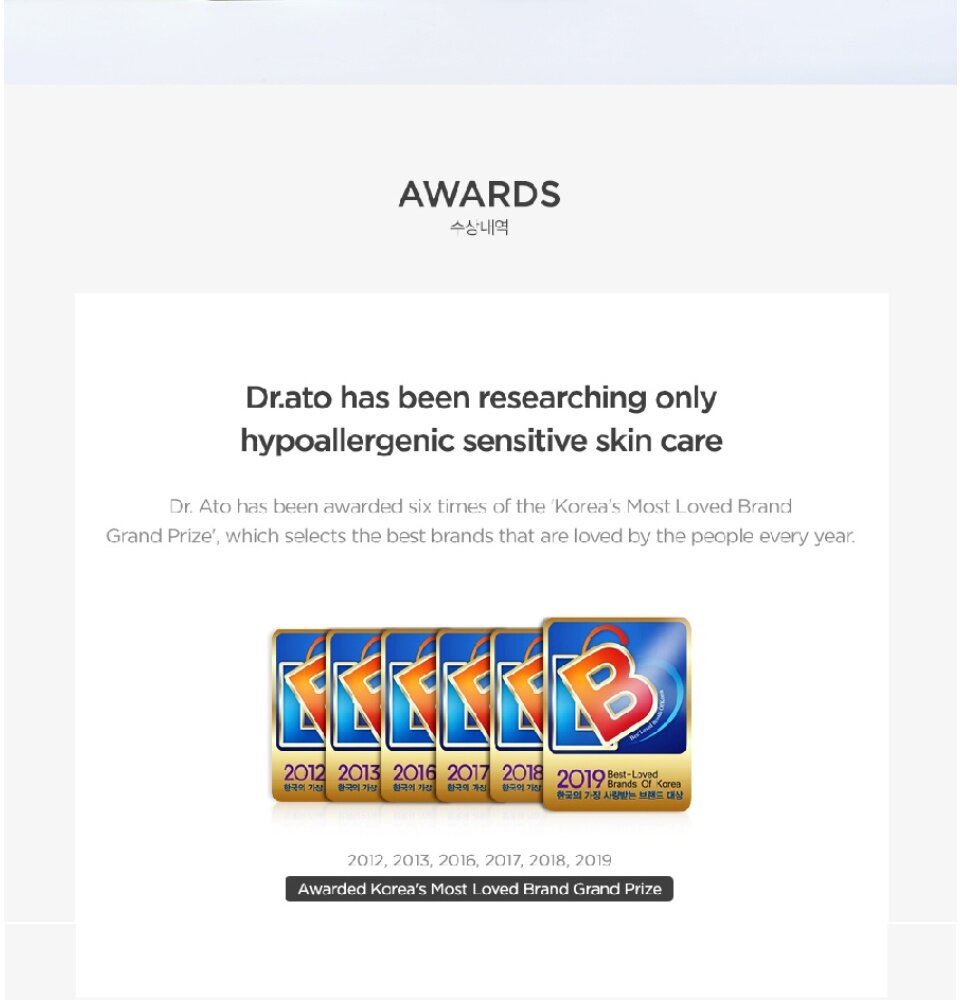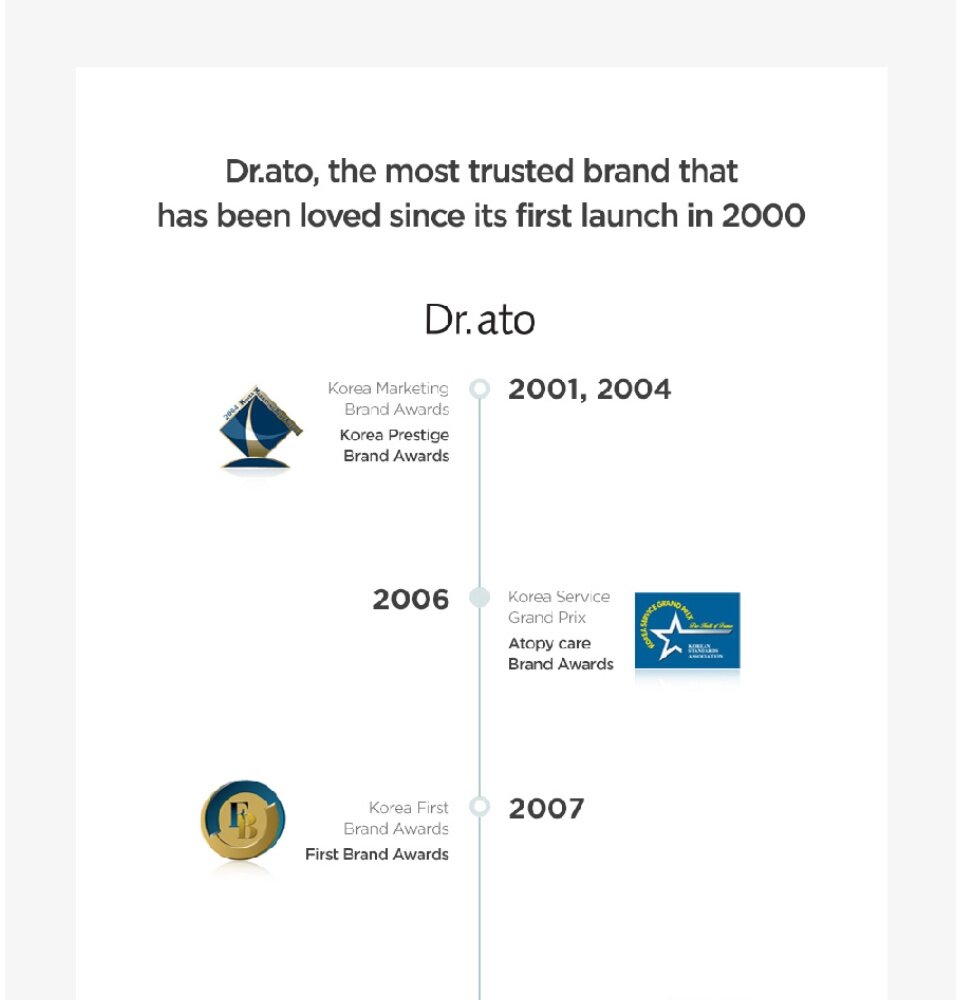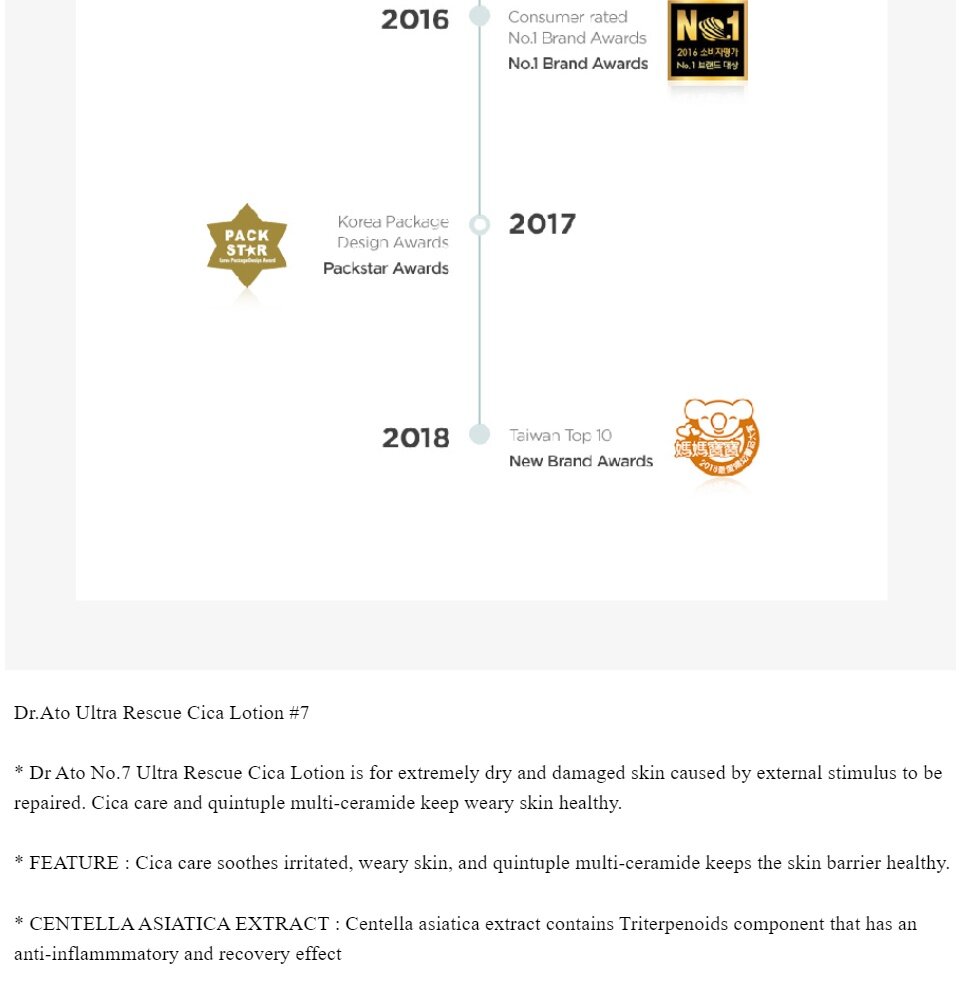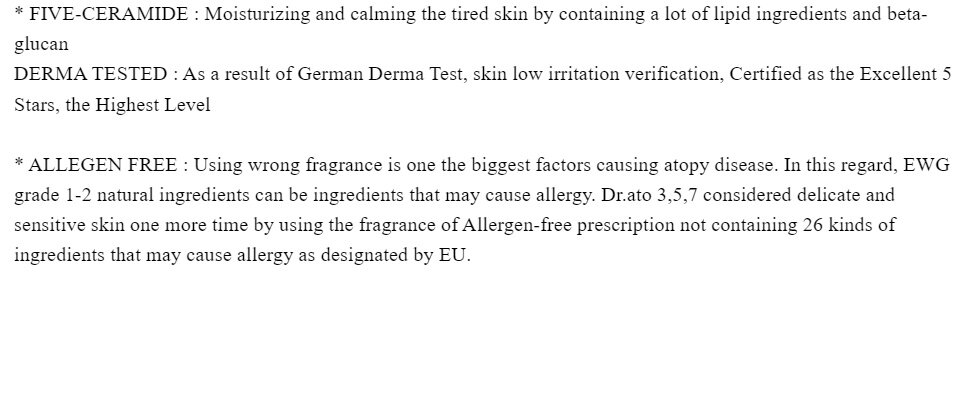 Reviews (0)
view all
back
What's in the box
1 x Dr.Ato Ultra Rescue Cica Lotion #7