Price

RM55.00

Brand
L Clair
Size (L x W x H)
10 cm x 10 cm x 10 cm
Reward Points
55
Points Needed

5500

Availability
6
Quantity
Description
L Clair Ginger & Lemongrass Body Cream 155g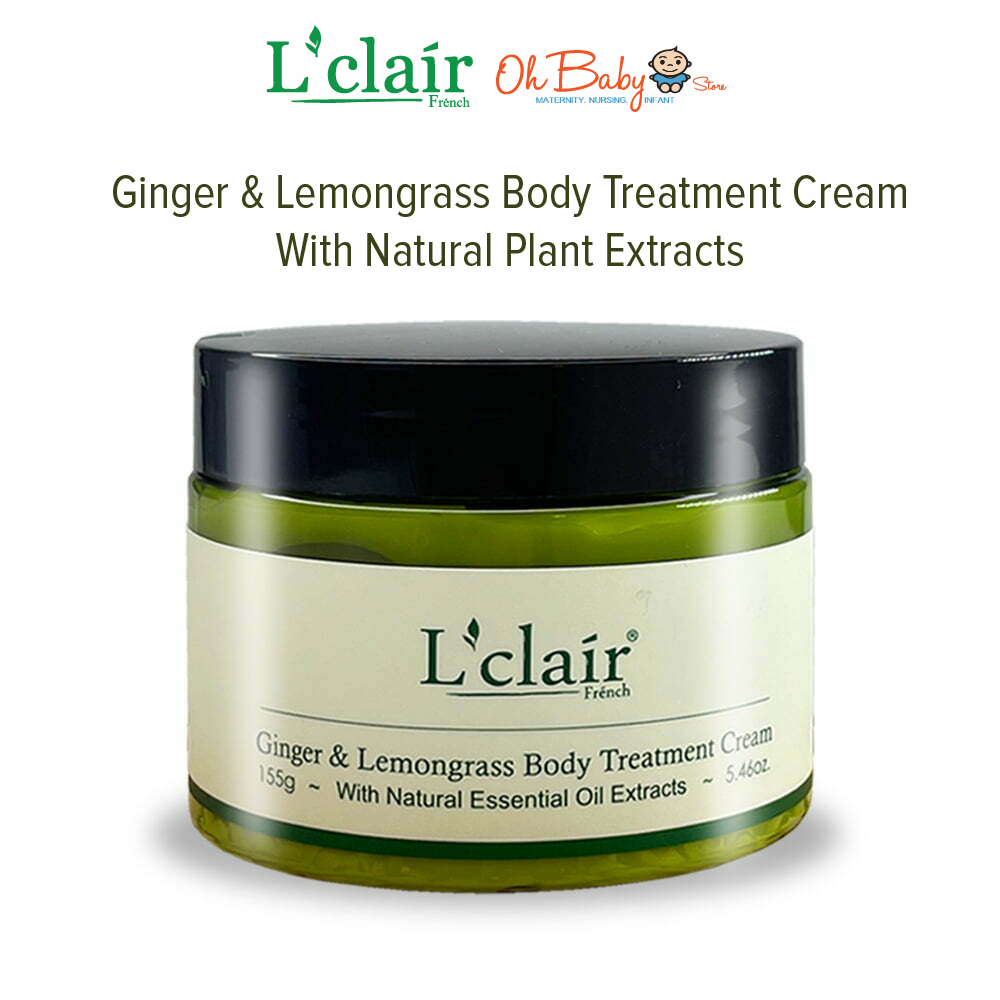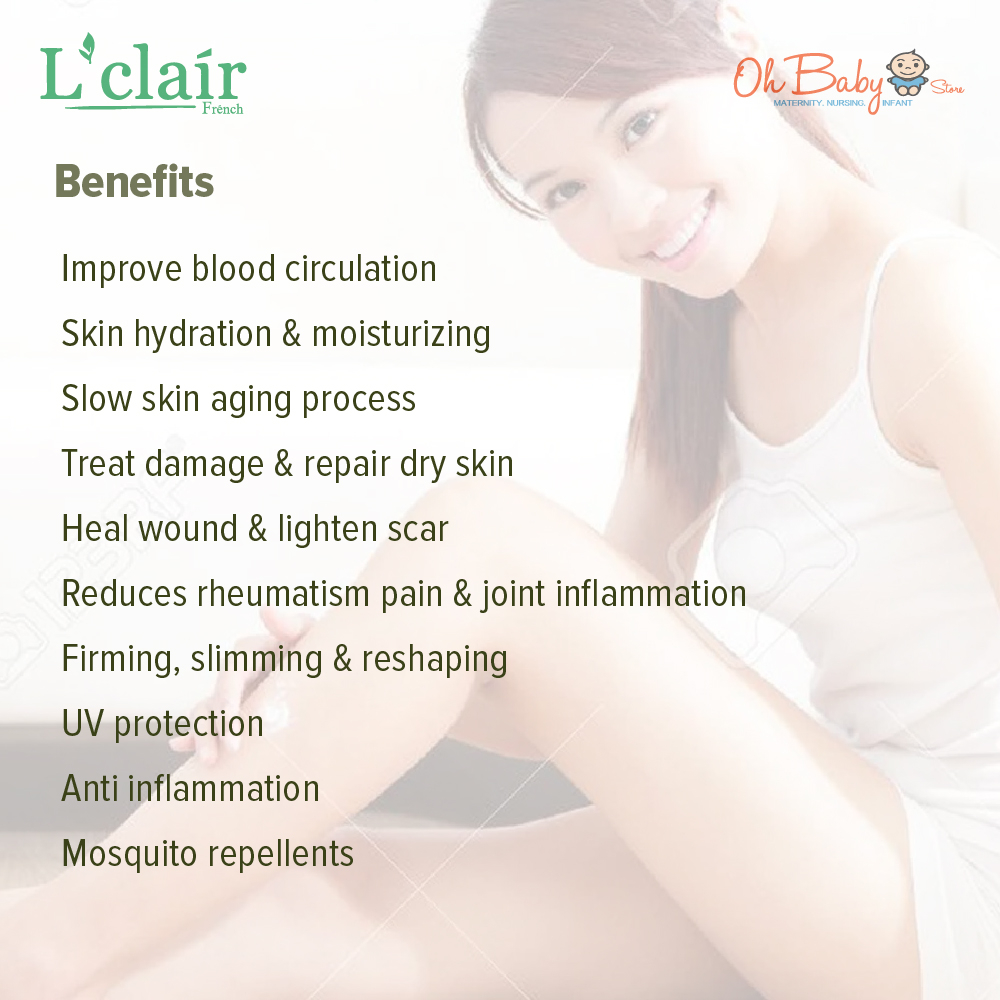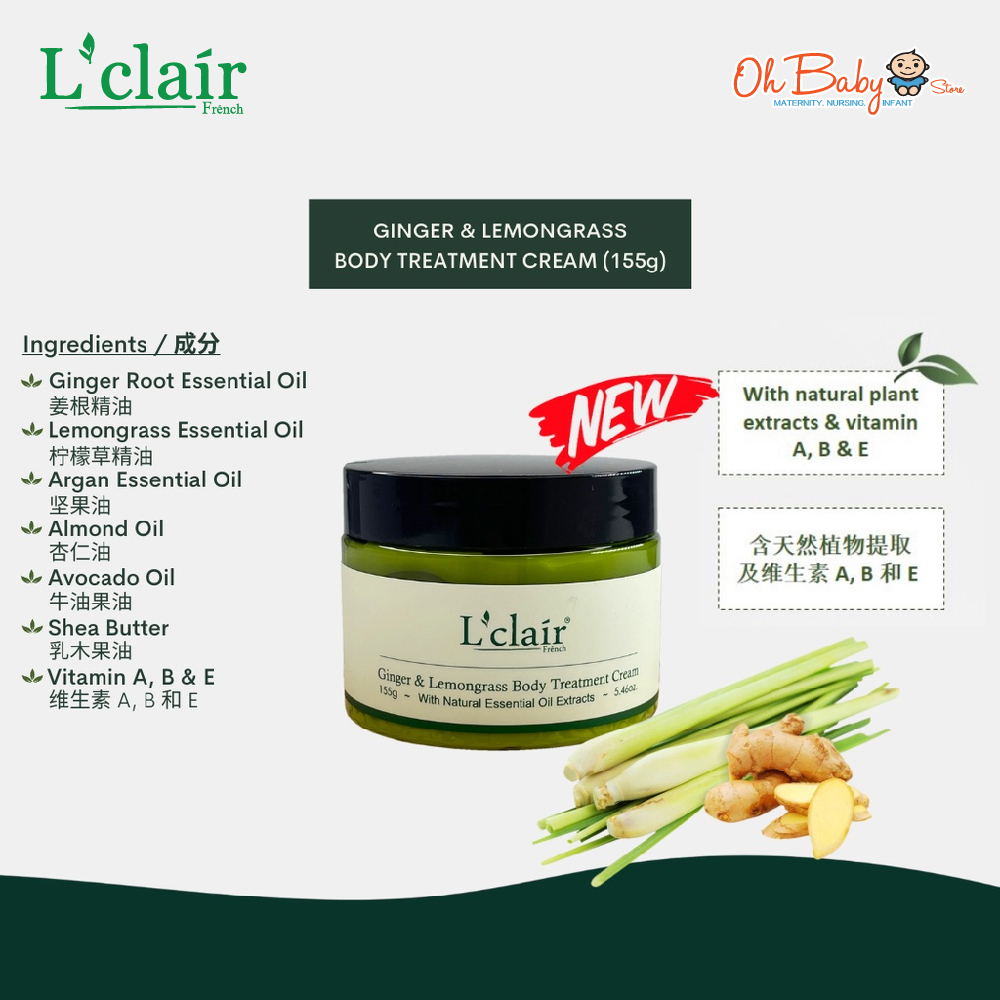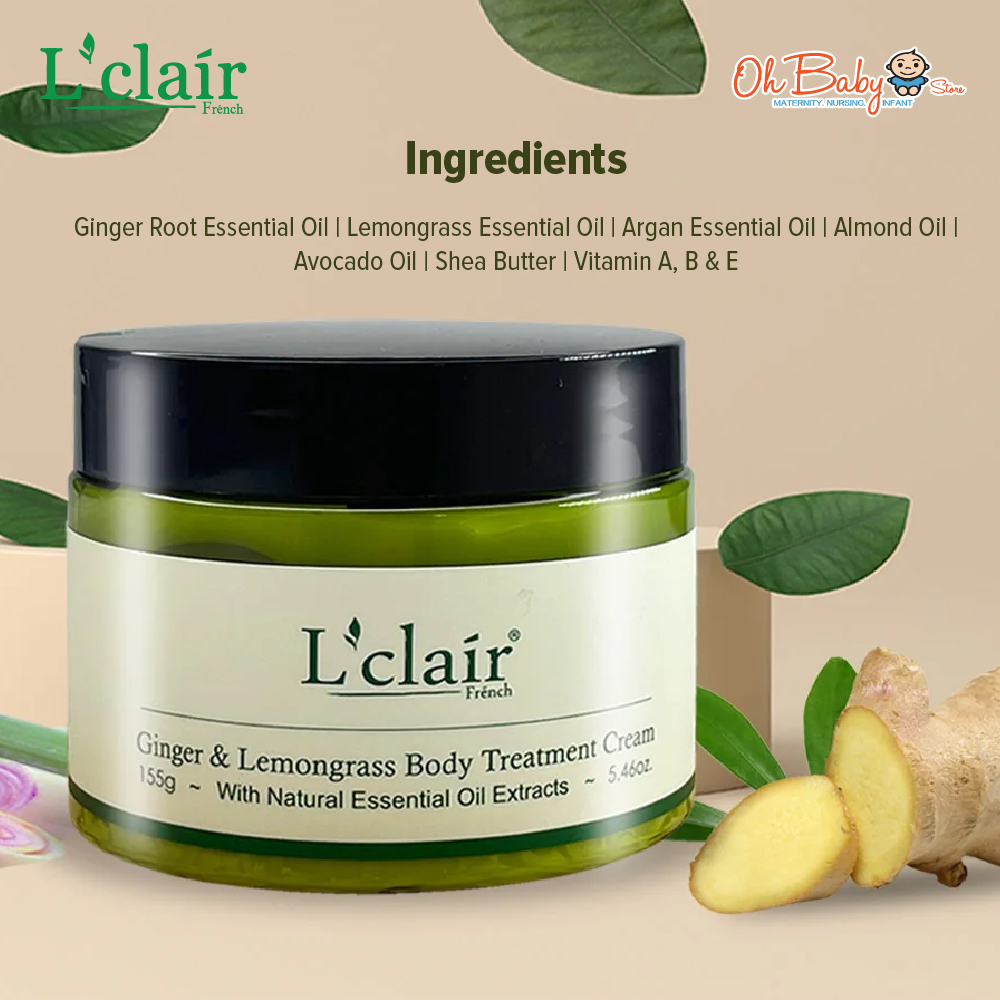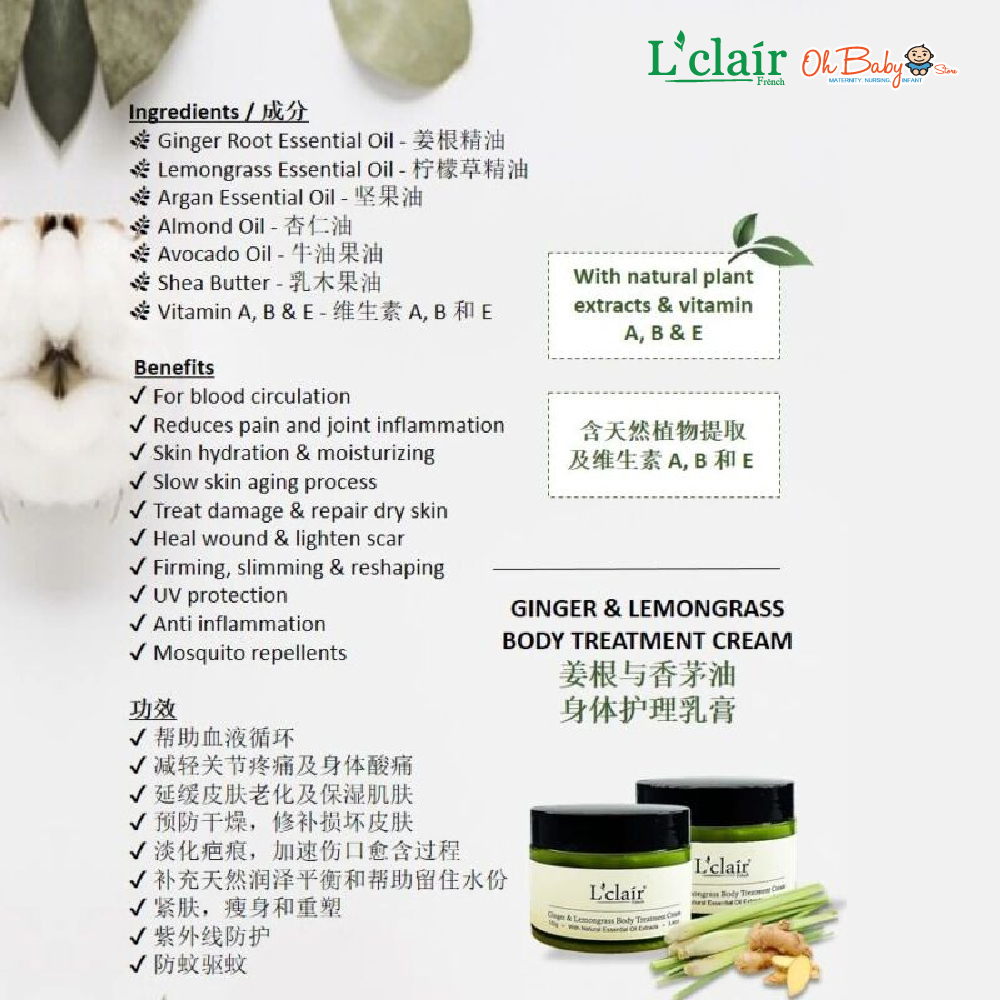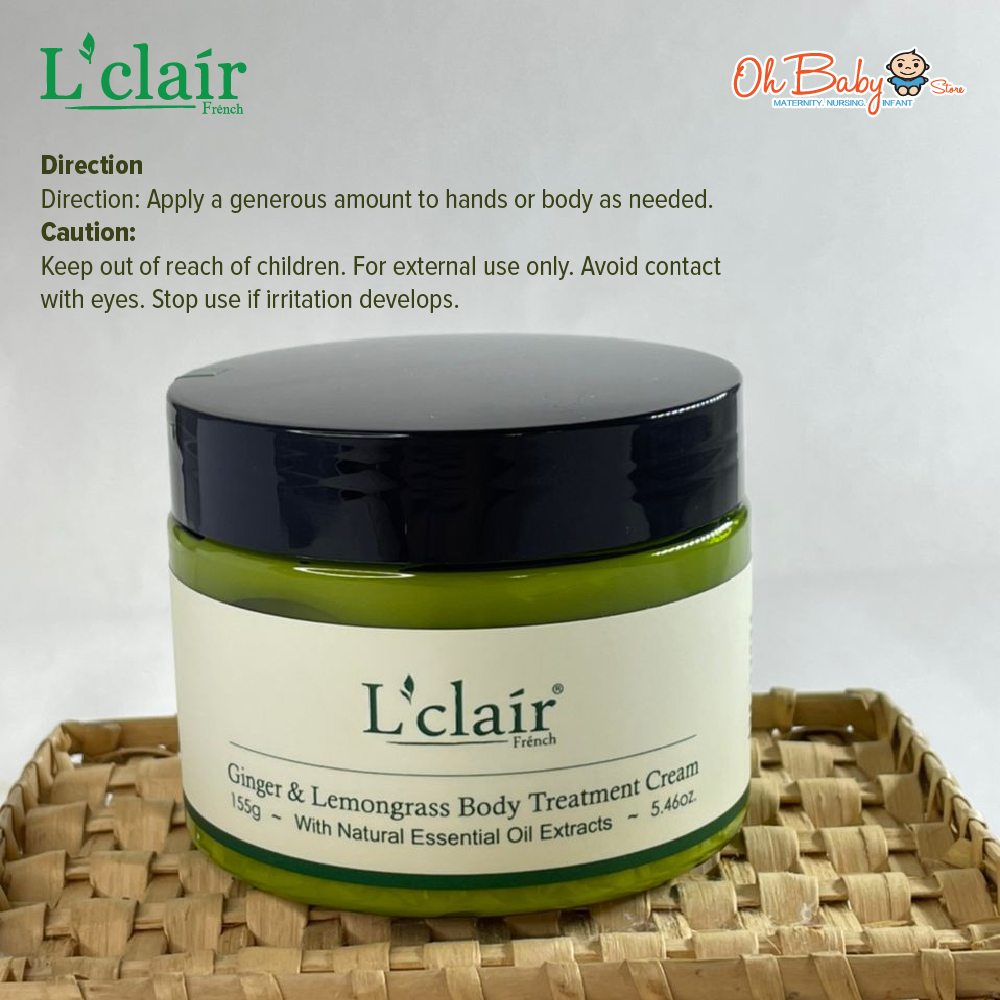 GINGER & LEMONGRASS BODY TREATMENT CREAM 155G (RM55) 姜根与香茅油身体护理乳

Ingredients / 成分
Ginger Root Essential Oil - 姜根精油
Lemongrass Essential Oil - 柠檬草精油
Argan Essential Oil - 坚果油
Almond Oil - 杏仁油
Avocado Oil - 牛油果油
Shea Butter - 乳木果油
Vitamin A, B & E - 维生素 A, B 和 E

Benefits
For blood circulation
Reduces pain and joint inflammation
Skin hydration & moisturizing
Slow skin aging process
Treat damage & repair dry skin
Heal wound & lighten scar
Firming, slimming & reshaping
UV protection
Anti inflammation
Mosquito repellents

Usage : Apply a generous amount to hands or body as needed.
Caution : Keep out of reach of children. For external use only. Avoid contact with eyes. Stop use if irritation develops.
Reviews (0)
view all
back