Price

RM32.90

RM47.90

Brand
NUK
Size (L x W x H)
15 cm x 6 cm x 6 cm
Reward Points
33
Points Needed

3290

Availability
20

Variation

Quantity
Description
NUK Mickey Silicone Soother 0-6m (2 Pieces)

1. Especially designed for babys particular sensitive skin
2. Maximum air circulation thanks to extra-large ventilation holes
3. Innovative, modern design
4. With the best orthodontic NUK Classic baglet than ever before for babys healthy overall development:
- Thinner and narrower teat neck reduces the pressure on the
jaws and teeth - Flatter baglet and smoother underside for a pleasant feeling
in the mouth and more room for natural sucking movements
- Based on nature the unique NUK shape is modeled on a
mothers nipple as she breastfeeds
5. Eye-catching, space-saving shelf-ready pack for flexible placement on a hook or the shelf
Robust, reusable soother box for storage, transport, and hygienic treatment in the microwave

Suitable for 0-6 months and 6-18m

Pack contains 2 x silicone soothers in a reusable storage case

BPA (Bisphenol A) free.

To sterilize soothers we recommend using steam, cold water sterilization
or a NUK Steriliser (dishwasher sterilization is not recommended as this
can cause material damage).

The soother box can be cleaned hygienically in the microwave oven
within 4 minutes. following these instructions: First, fill each side of the
box with 20ml water and put it in the pacifier. Close the box and heat on
700-1000W for 4 minutes. The steam in this process prepares the pacifier
hygienically. Leave the microwave closed for another 5 minutes. Empty
any water remaining. Leave soothers to dry in the open box. To make the
instructions more visible, there is a small instruction on the package. The whole
and a detailed description can be found in the inlay sheet.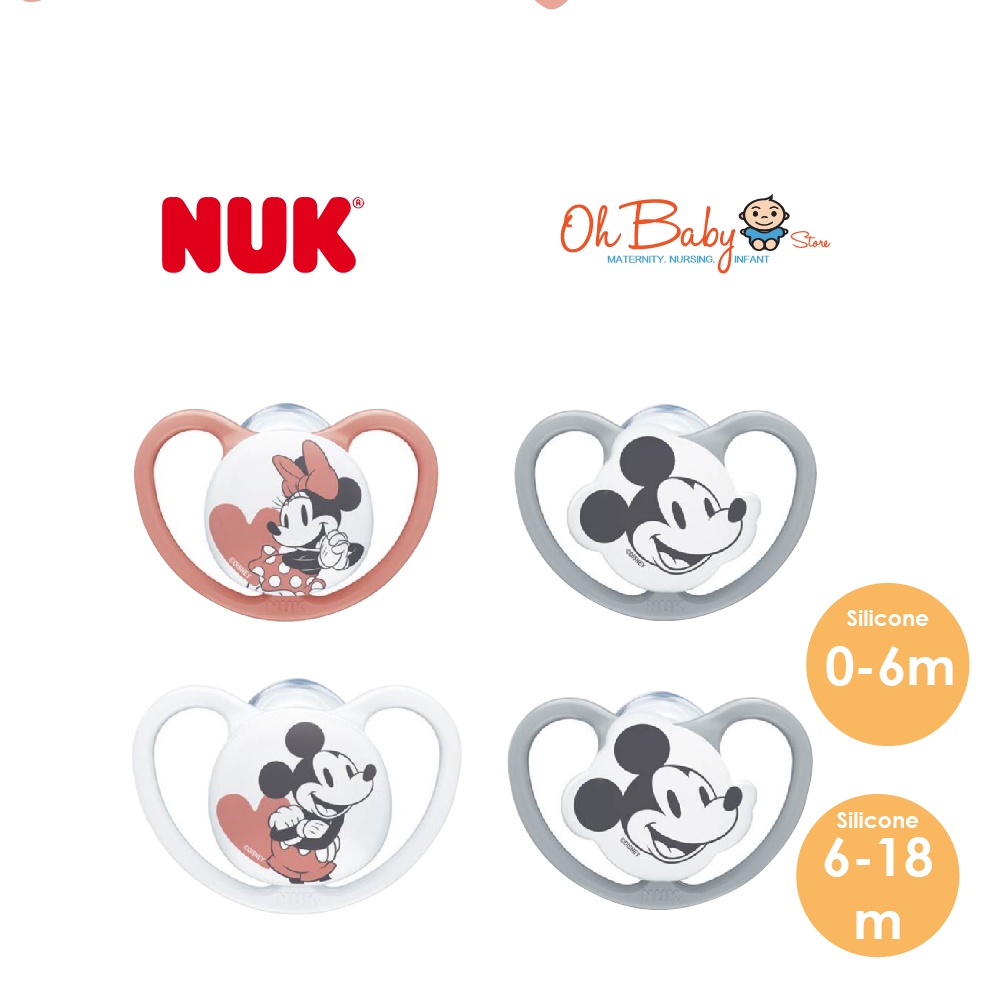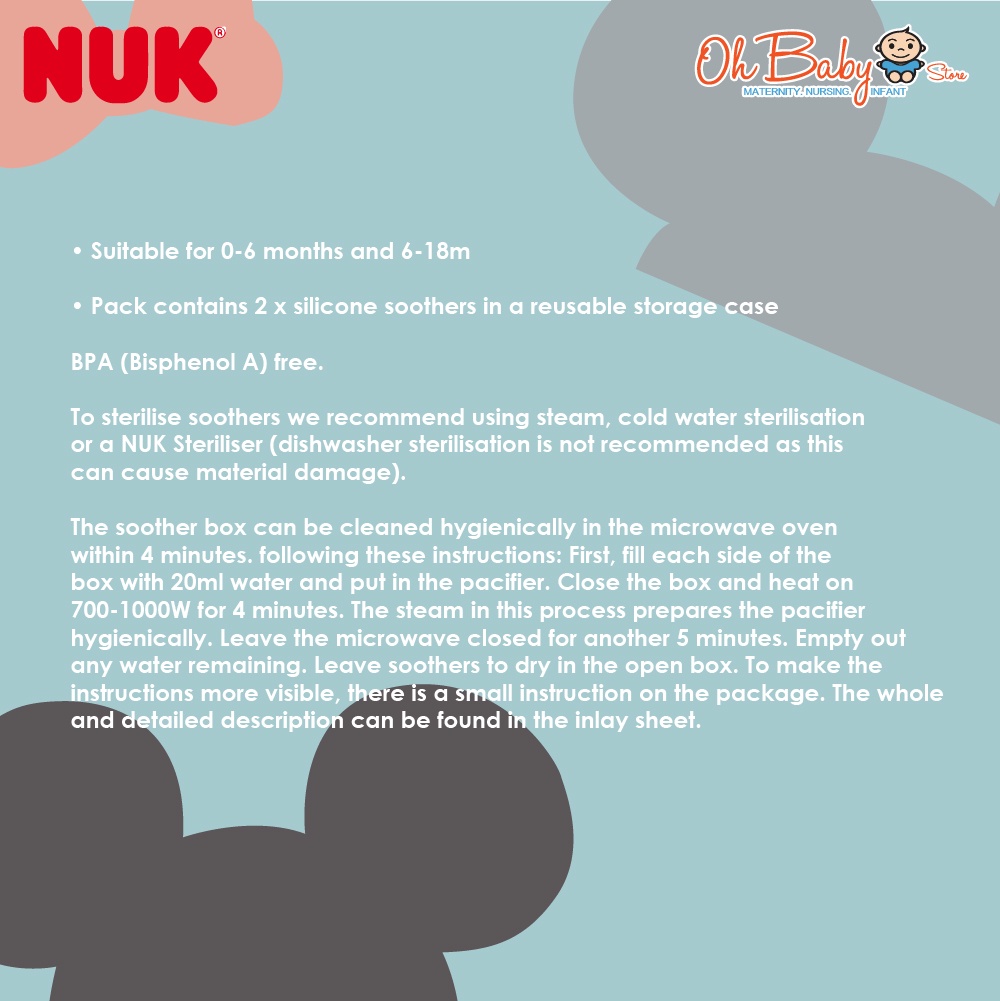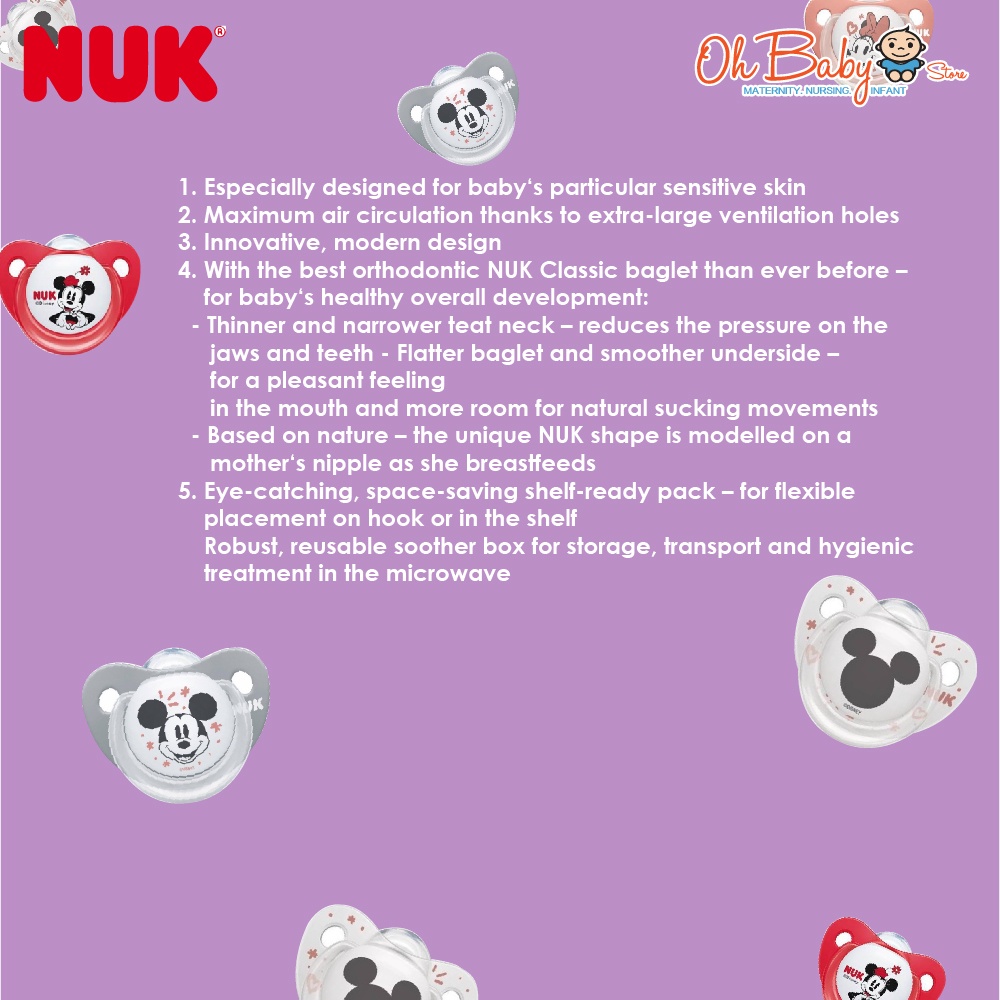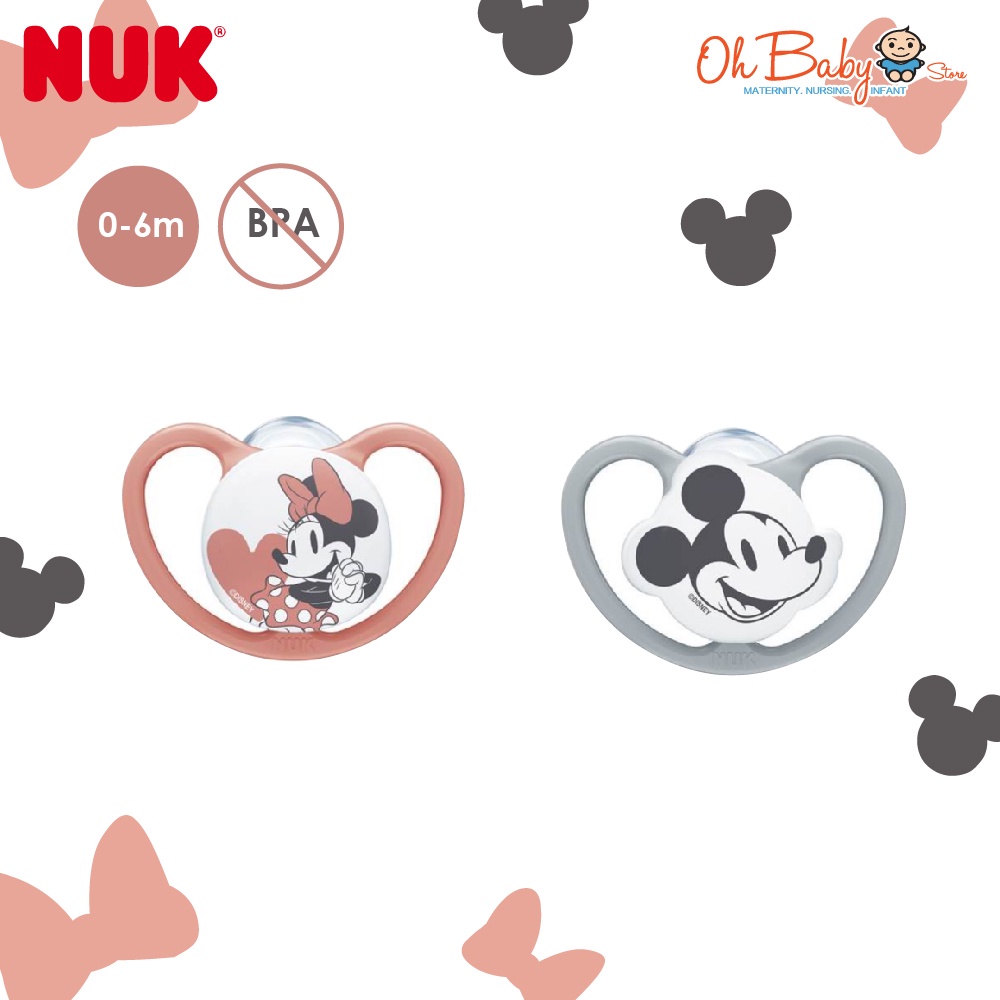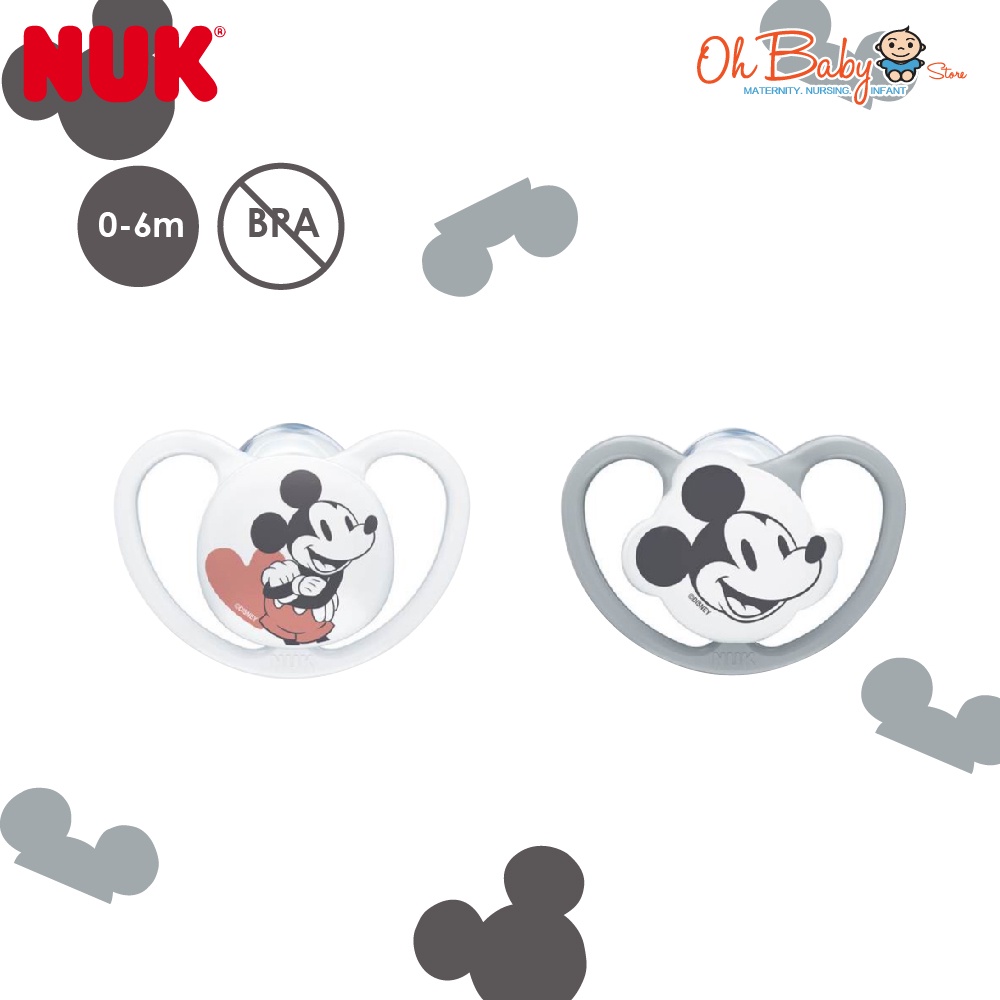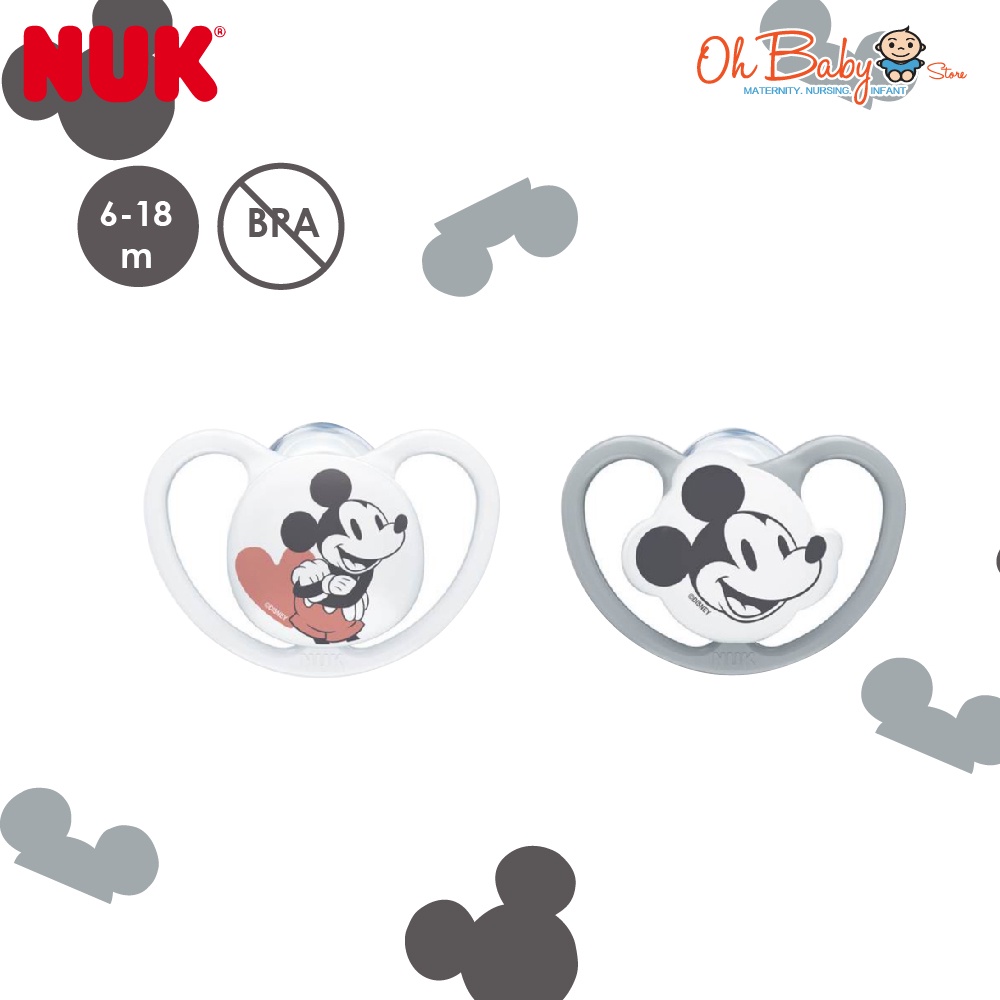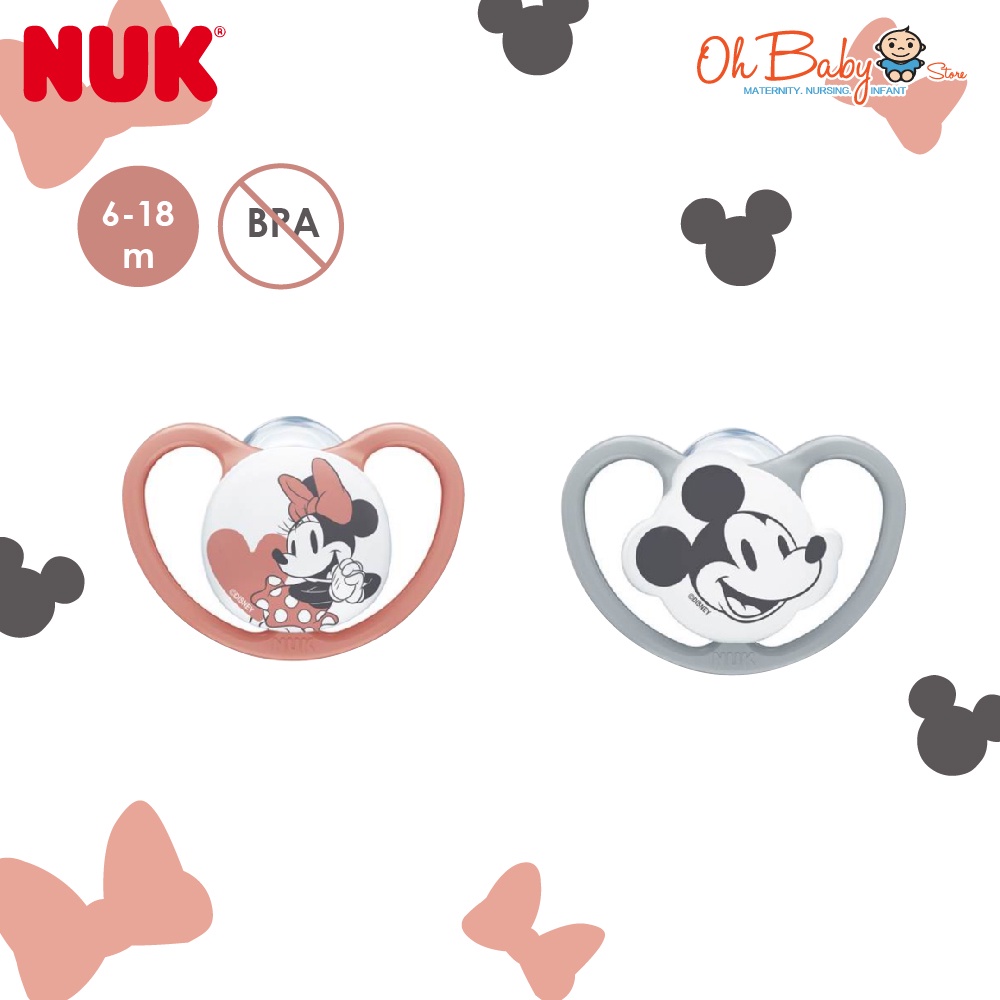 Reviews (0)
view all
back