Price

RM23.00

Product SKU
Mango (7months)
Brand
Rush
Size (L x W x H)
8 cm x 8 cm x 11 cm
Reward Points
23
Points Needed

2300

Availability
1
Shipping Fee
Quantity
Description
Highlight
Suitable from 7 months and above
Our finger babycookies are made especially from bone broth to boost appetite and increase antibody and also high in calcium & magnesium as well.
The composition of the ingredients is mix, safe and most importantly the ingredients used are organic
And best of all, this cookie also uses 'chicken bone broth'
And most of all moms love it because it's not easy to break and the cute ones hold the cookies themselves
Although it is a radish cookie created for children, it is also very popular with adults.
If your baby is young and cannot hold this cookies and eat such solid cookies, you can put some warm water or even breast milk to dilute it.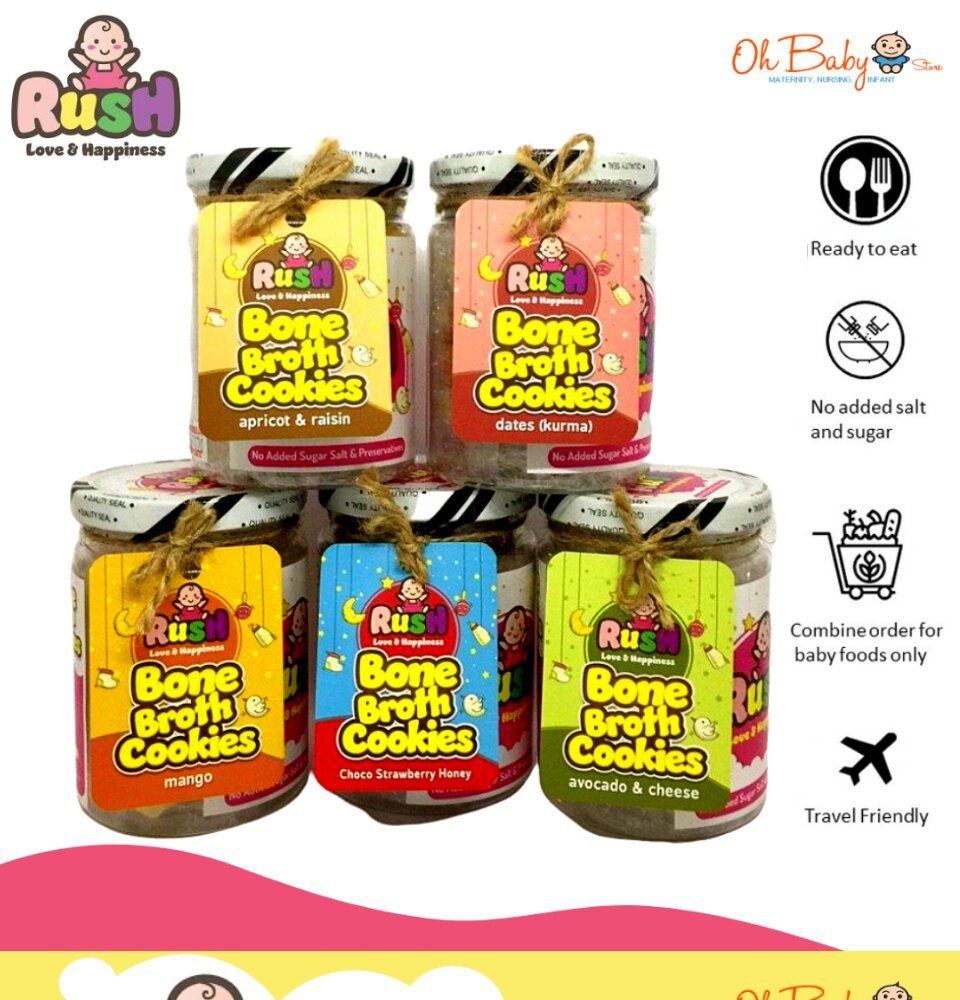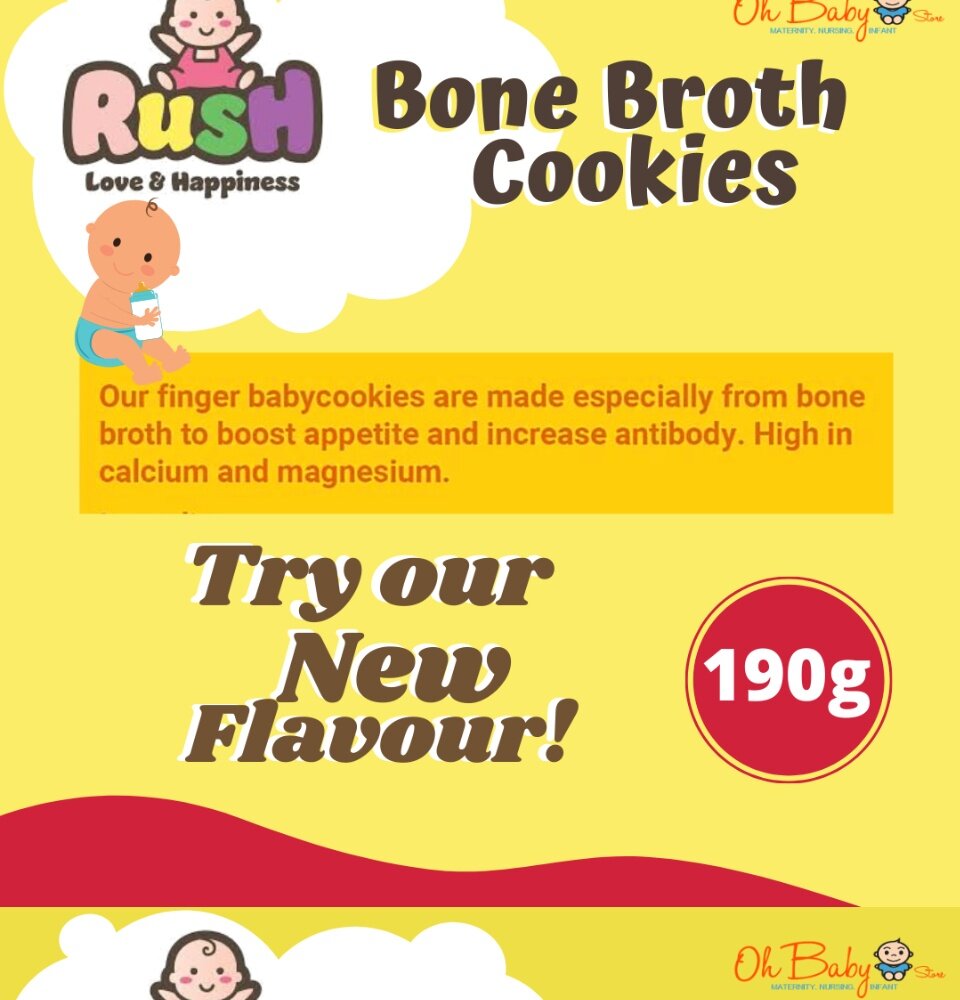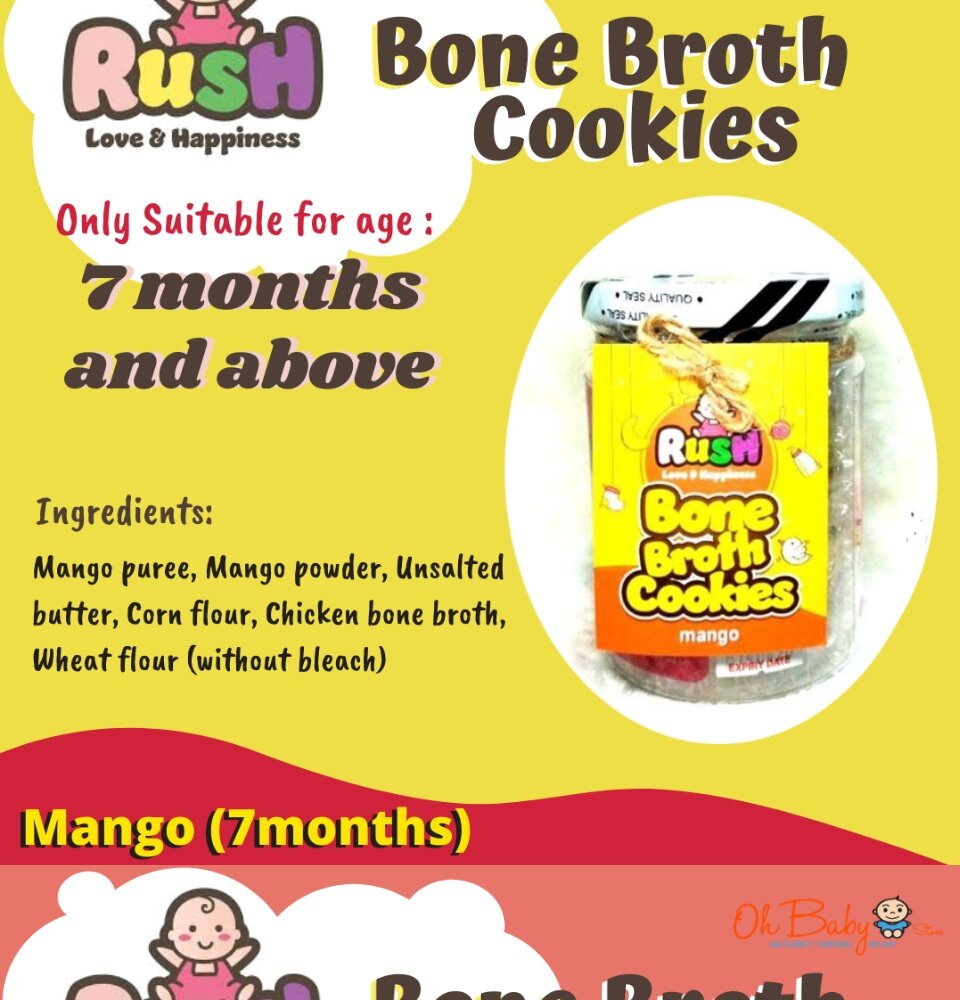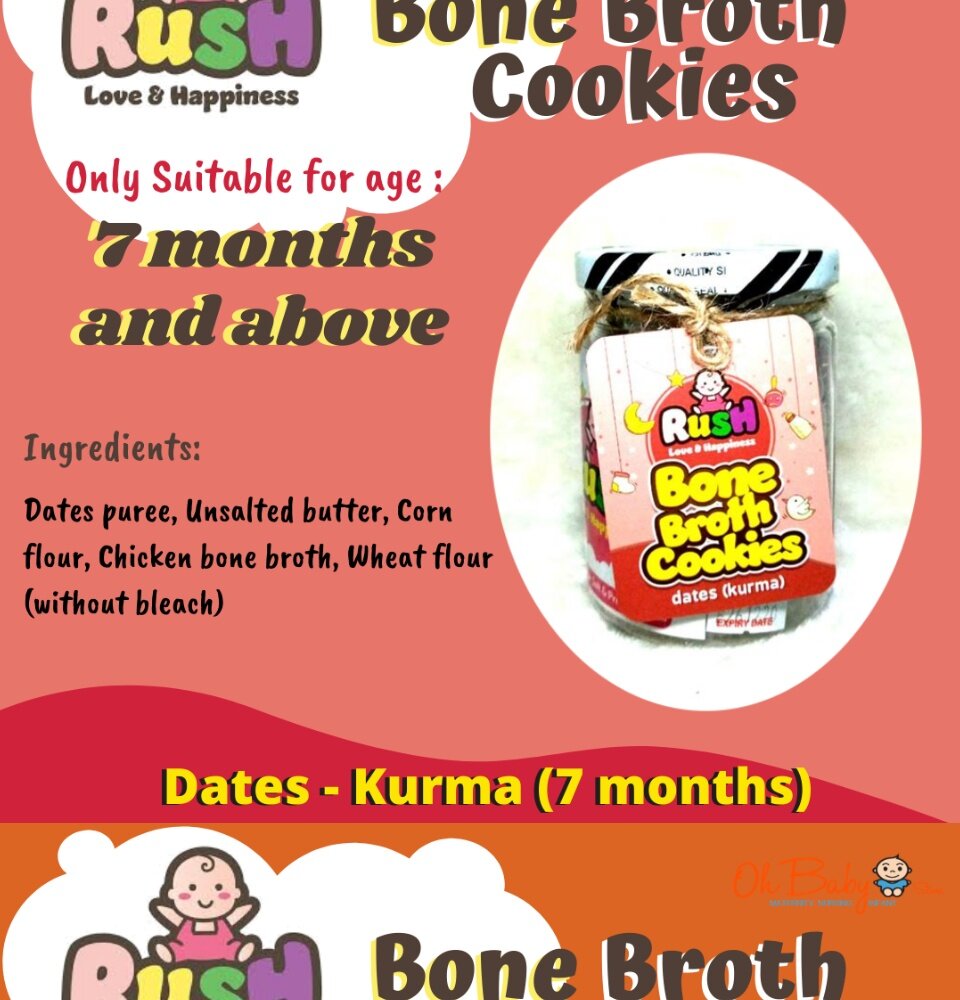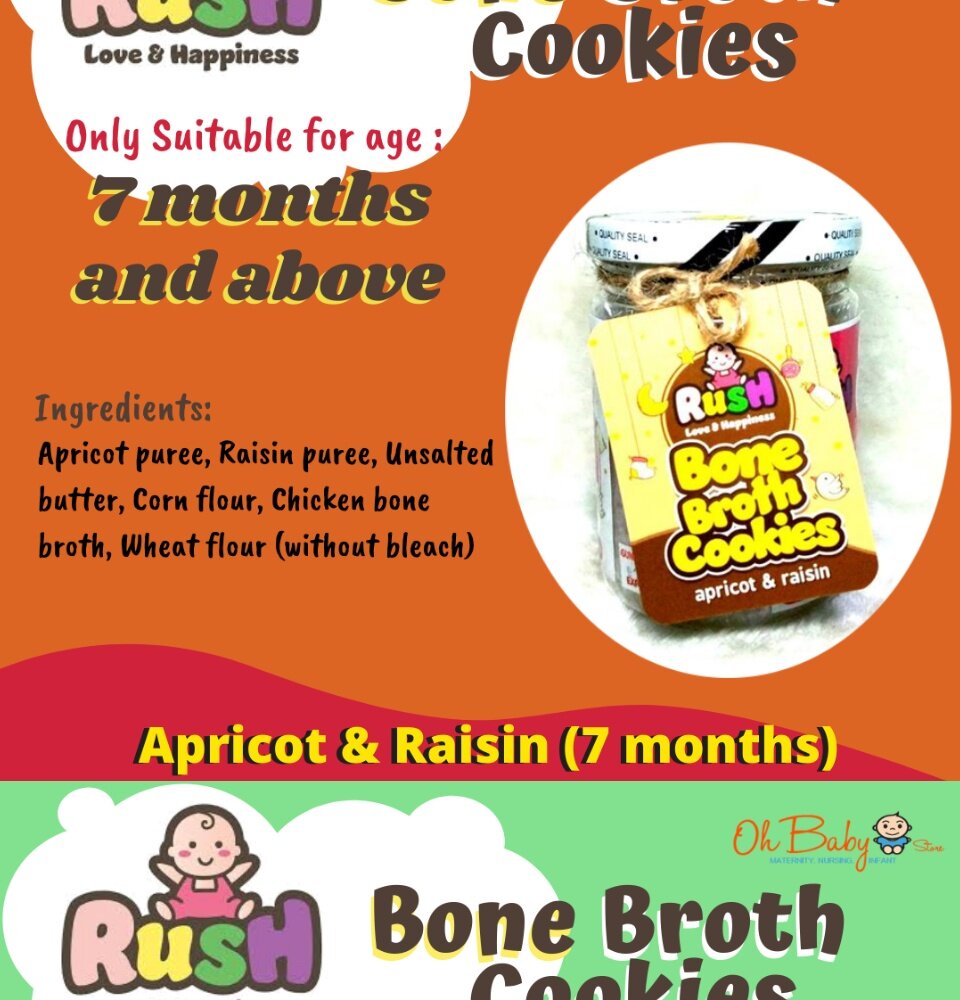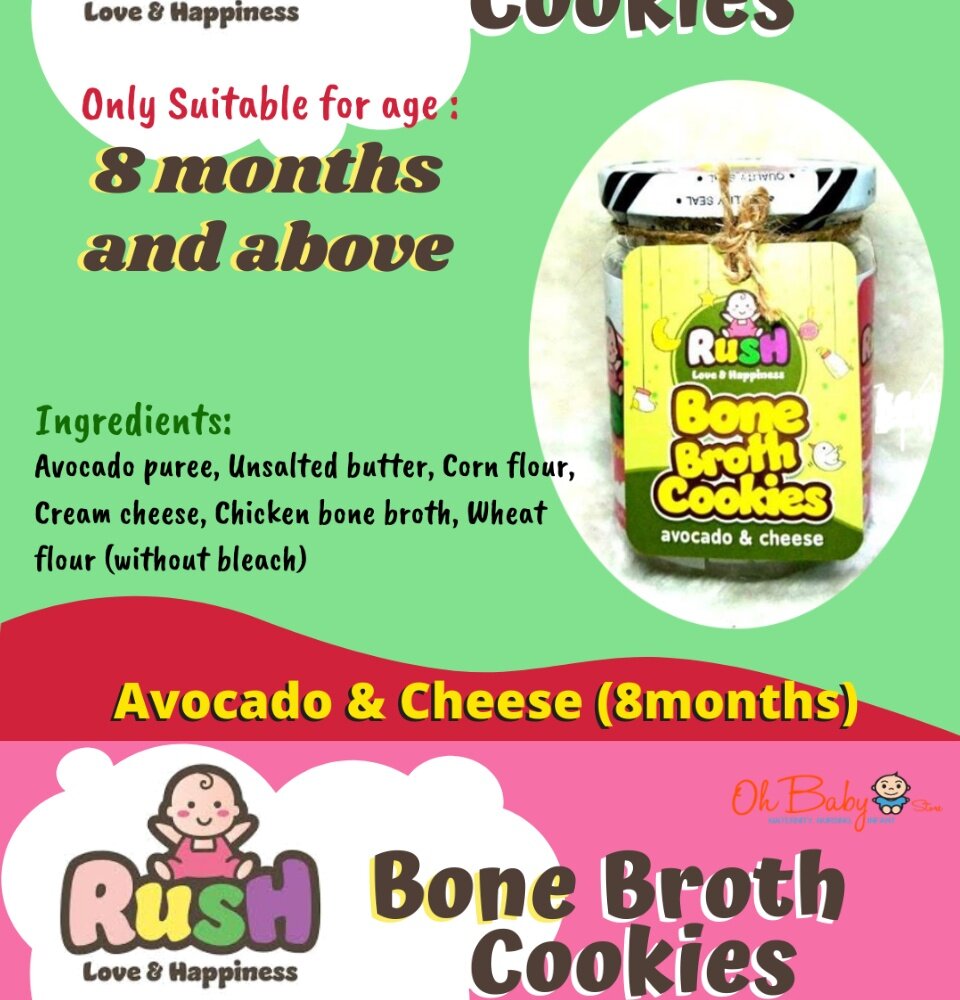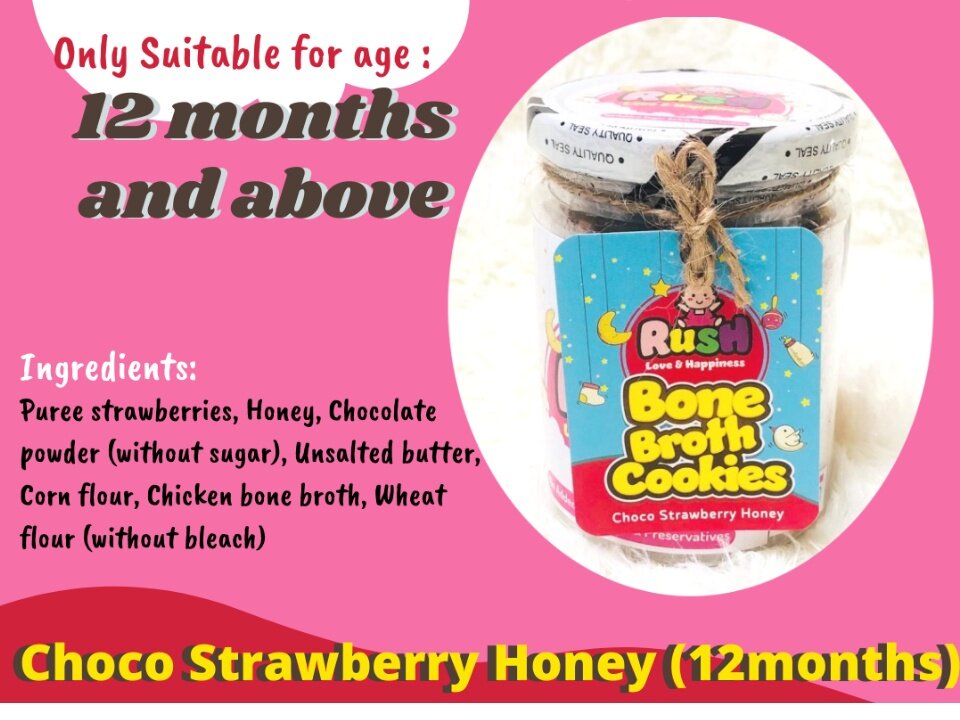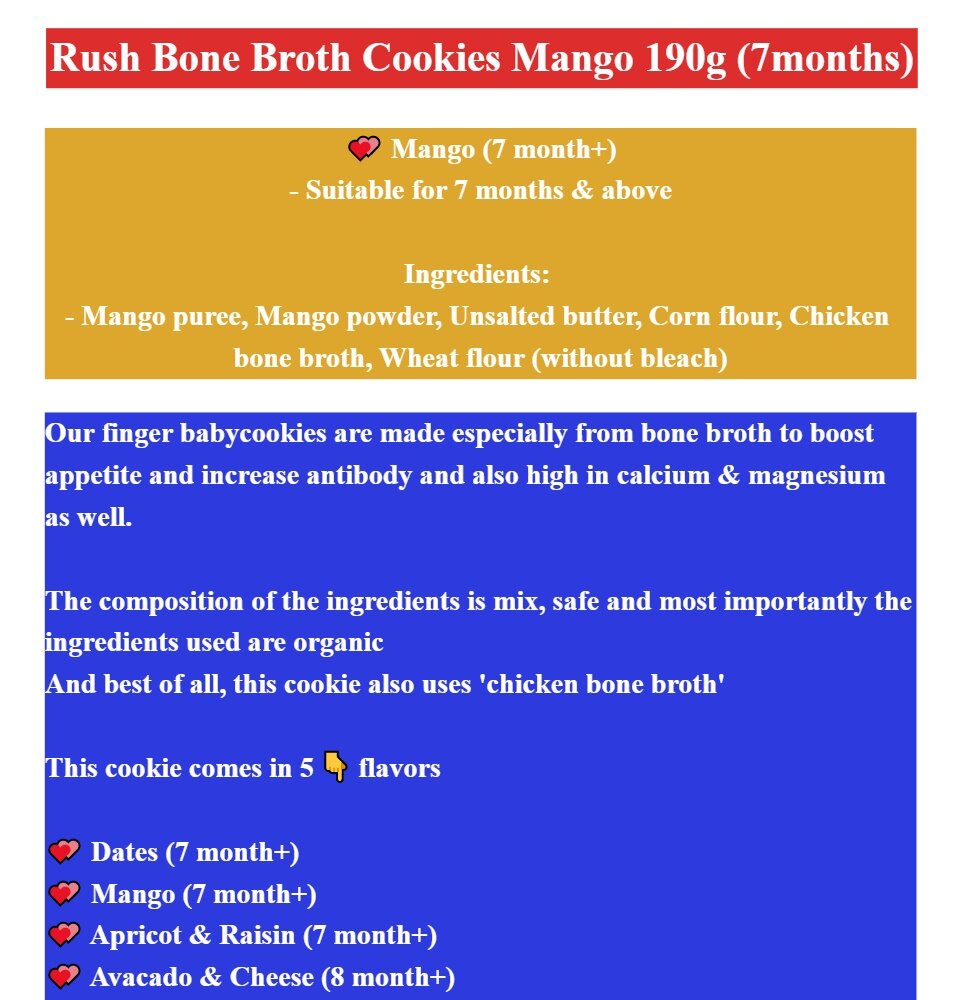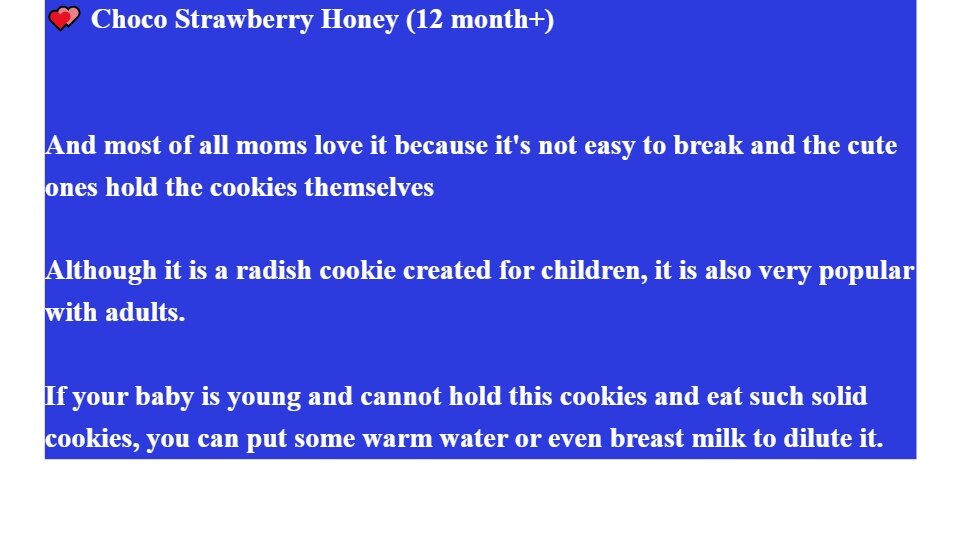 Reviews (0)
view all
back
What's in the box
1 x Rush Bone Broth Mango Cookies for (7months+) 190g